Sri Lanka will make their next tour to Australia to face them in a 2-match Test series. It will be the first time they will be playing against each other since Australia's tour to Sri Lanka in 2016. Let's take a closer look at the Test numbers between these two sides.
Since 1983
The first ever Test match between the two teams took place in 1983, as a part of Australia's tour of Sri Lanka and the only Test was played at Asgiriya, Kandy. An experienced Australian outfit, led by Greg Chappell beat the home side, captained by Duleep Mendis, by a comfortable innings and 38 runs. Batting first, Australia scored 514/4 before declaration. Kepler Wessels dazzled with 141 before David Hookes braced the middle order with his 143. Graham Yallop made 98.
Since gaining Test status in 1982, over the last 37 years….
Responding to the mammoth total, Sri Lanka were bowled out for 271 and 205 respectively. The silver linings were Arjuna Ranatunga's valiant 90 in the first innings which was followed by a 96 by Sidath Wettimuny in the second.
Sri Lanka's first Test win against Australia came in 1999 at Kandy. The home side was led by Sanath Jayasuriya while Steve Waugh captained the strong visitors.
Batting first, Australia were bowled out for 188. Ricky Ponting became the lone fighter with his 96 while Muttiah Muralitharan claimed 4 for 63. Sri Lanka responded with 234 that was spearheaded by Aravinda de Silva's 78.
The visitors were at the receiving end of another setback due to the horrific clash between Steve Waugh and Jason Gillespie that resulted in a broken nose for the skipper and a broken leg for the paceman. They were forced to stay out and adding insult to injury, the Australians were ceased at 140 with the short of two batsmen in the second essay.
Needing 95 to win, Sri Lanka reached the target with 6 wickets in hand, recording their first Test win against the powerhouse of cricket.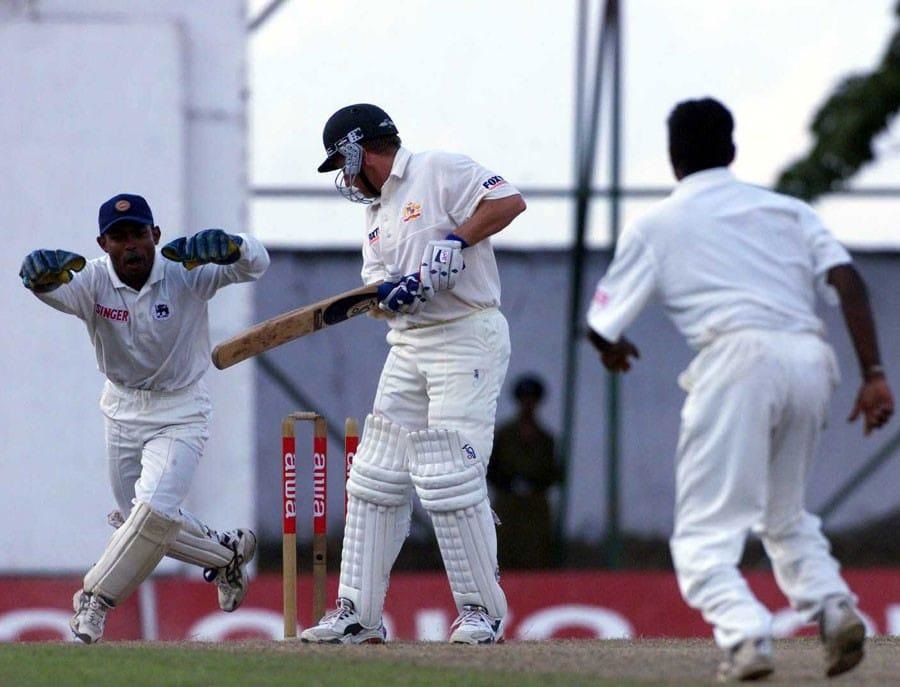 Sri Lanka vs Australia Head to Head Test Record –
Played – 29
Sri Lanka – 4
Australia – 17
Draw – 8
Recap of the last decade
The 2 match Test series in 2007/08 during Sri Lanka's tour of Australia resulted in a 2-0 victory for the home side. Australia's tour of Sri Lanka in 2011 included a 3 match Test series and it was won 1-0 by Australia, with the solitary result coming in Galle.
Sri Lanka travelled down under in 2012/13 during which the 3 match Test series ended with a 3-0 whitewash by Australia. In 2016, Sri Lanka convincingly whitewashed Australia 3-0 at home.
Sri Lanka fast bowler Nuwan Pradeep has been ruled out of ….
In the Land Down Under
Sri Lanka first played a Test match in Australia in 1988 at Perth. Sri Lanka lost that match by innings and 108 runs. Sri Lanka is yet to beat Australia away from home.
Sri Lanka's Overall Test Record in Australia –
Played – 13
Won – 0
Lost – 11
Drawn – 2
The Gabba, Brisbane
Sri Lanka have played 2 Test matches at the venue, with one loss and a draw. In 1989, Australia made 367 runs and when Sri Lanka was struggling on 148 for 4, Aravinda de Silva scored a splendid 167, taking Sri Lanka to 418 and eventually forcing a draw in the game. In 2007, Sri Lanka lost by innings and 40 runs at Brisbane.
Kurtis Patterson, 25, made a late entry into the Australia squad….
Australia's Overall Test Record at the Gabba –
Played – 60
Won – 38
Lost – 8
Tied – 1
Draw – 13
Manuka Oval, Canberra
Having hosted ODIs since 1992, this will be the first Test match played at the Manuka Oval.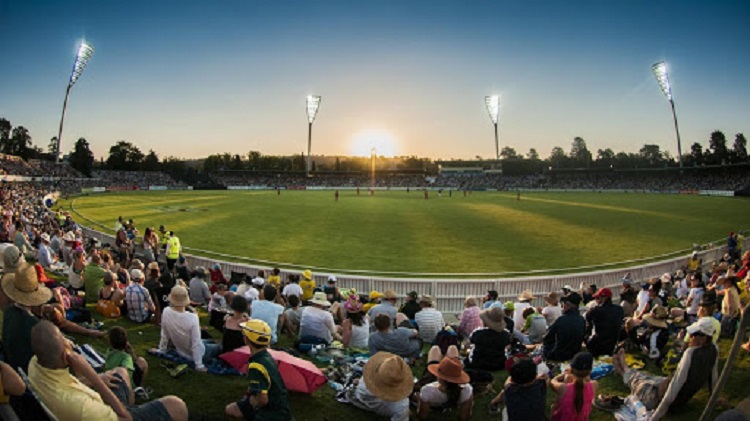 Team Records
Highest team total – 617/5 dec. (Australia at Perth, 1995)
Highest team total (for SL) – 547/8 dec. (at SSC, 1992)
Lowest team total – 97 all out (Sri Lanka at Darwin, 2004)
Lowest team total (for Aus) – 106 all out (at Galle, 2016)
Batting Records
Most runs – Michael Hussey (994 runs in 13 innings) (Avg. 110.44)
Most runs for Sri Lanka – Mahela Jayawardene (969 runs in 29 innings) (Avg. 33.41)
Most runs in Australia – Steve Waugh (649 runs in 8 innings) (Avg. 129.80)
Most runs in Australia (for SL) – Kumar Sangakkara (543 runs in 10 innings) (Avg. 60.33)
Highest individual score – Michael Slater (219 at Perth, 1995)
Highest individual score for Sri Lanka – Kumar Sangakkara (192 at Hobart, 2007)
Bowling Records
Most wickets – Rangana Herath (66 wickets in 19 innings) (Avg. 22.63)
Most wickets (for Aus) – Shane Warne (59 wickets in 24 innings) (Avg. 25.54)
Most wickets in Australia – Glenn McGrath (31 wickets in 10 innings) (Avg. 19.64)
Most wickets in Australia (for SL) – Chaminda Vaas (17 wickets in 10 innings) (Avg. 41.70)
Best bowling – Michael Kasprowicz (7 for 39 at Darwin, 2004)
Best bowling (for SL) – Rangana Herath (7 for 64 at SSC, 2016)