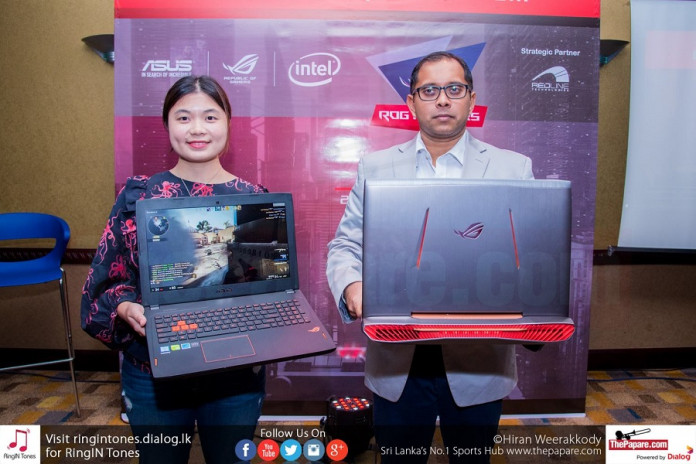 ASUS Sri Lanka announced the launch of Asus ROG Masters Sri Lanka 2017; a country qualifier tournament of one of the most celebrated and state-of-the-art eSports events in the world yesterday.
The announcement presents Sri Lankan gamers a chance to live their ultimate eSports dream as they battle it out for a shot at the prize money and a chance to qualify for the regional and global tournaments to be held later on this year.
Commencing in June, teams from all over the country will compete in a dual series of DotA 2 and Counter Strike: Global Offensive tournaments at both preliminary and final rounds to unleash the best local talent. The winners will qualify to play in the regional tournament which will be held in Bangalore thereafter.
Asus ROG Masters Sri Lanka offers a total prize pool of Rs. 450,000 and also an all expense paid trip to Bangalore for the two winning teams to compete in the regional tournament. Registrations for the competition opens on the 16th of June and the preliminary rounds will take place during the last week of June, while the semi finals and  finals are scheduled to take place on the 29th and 30th July at the Crescat Boulevard.
Speaking to ThePapare.com, the country manager of Asus Sri Lanka Mr. Ishkey Irshard said "ROG Masters is one of the world's most competitive eSports tournaments and we are happy to open out this challenge to gaming enthusiast in Sri Lanka once more. It's encouraging to see how the local gaming community has grown over the years as more and more youth show an interest in the sport. He further added that Asus Sri Lanka will be more than happy to step in to sponsor any team in Sri Lanka that performs well on the international stage.