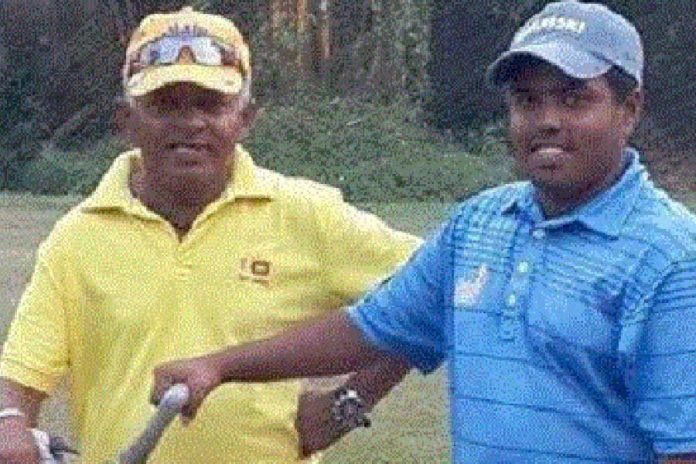 K Nandasena Perera born August 1954, re-shaped the game of golf in Sri Lanka, establishing the RCGC Course Record of 63 in 1983 in the RCGC Open, which he won 7 times sharing the record for the highest number of Sri Lanka Open wins with R Anura Rohana.
Nandasena held an amazing record of victories during his illustrious career as an Amateur Golfer, winning the Sri Lanka Open 7 times, The Sri Lanka National Amateur Golf Championship in 1988, 1989 and 1990, The All India Amateur Golf Championship in 1989 and 1990, The Amateur Championships of Pakistan, Thailand, Singapore and Malaysia too were amassed during the period 1987 – 1990, with the icing on the cake being the Beijing Asian Games Silver Medal in China in 1990.
Thereafter, Nandasena turned Professional and played in the Asian Golf Tour and qualified for the Japanese Golf Tour, but the cold weather affected Nandasena's limbs as he suffered from severe arthritis. Nonetheless, come warm weather conditions Nandasena continued bringing glory to Sri Lanka, flying the flag sky high as an exemplary Golfing Ambassador of Sri Lanka on and off the field.
Nandasena Perera's legacy continues with his son Mithun Perera currently on the Professional Golf Tour of India. Nande leaves behind his loving partner and wife Ranjani, daughter Dr. Nithini resident in India, after her marriage to an Indian national and son Mithun.
The last rights of K Nandasena Perera will be carried out within 24 hours as per his last request last evening (15th February 2019) at 5.00 p.m. at the General Cemetery Kanatte.