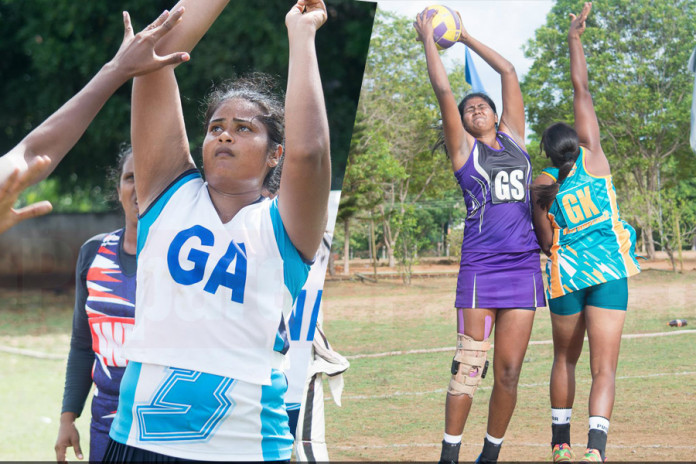 Army SC created major upset when they defeated favourites Navy SC 61-58 and Air Force SC eased past Police SC 50-34 to book a place in the 2017 State Services Netball Knockout Championship.
Air Force SC v Police SC
Air Force SC outplayed Police SC in the first 3 quarters to secure the 50-34 win (11-7, 14-7, 15-7, 10-13).
In an even 1st quarter tussle Air Force pulled away late in the quarter to lead 11-7. The 2nd quarter was much of the same with Air Force scoring 14 points through 6 and 8 points from Pramika Dilrukshi and Dulanga Dhananji respectively. Police only managed 7 as Air Force led 25-14 going into half time.
In the 3rd quarter Air Force restricted Police to another 7 points in a defence led by former Sri Lanka players Chathurangani Jayasooriya and Thiwanka Perera. During that period Air Force added 15 points with Dulanga adding 9 of those.
With the game in the bag Air Force eased up in the 4th quarter allowing Police to outscore them 13-10. For Police Menuka Dilrukshi scored 11 of those 10 points while accumulating a total of 27 points in the match.
Dulanga who has been in excellent scoring form in the recent past was the top scorer with 31 points.
---
Army SC v Navy SC
Army SC's dominant 3rd quarter paved the way for them to outclass Navy SC winning 61-58.
As expected Navy raced into a 10-17 lead in the 1st quarter but Army pulled things back with a 17-13 2nd quarter. Navy led 27-30 at half time.
After the break an Army barrage saw them dismantle Navy. They scored 20-11 in the 3rd quarter to lead 47-41. Navy bounced back to win the 4th quarter 14-17 but the 3rd quarter assault proved to be too much for them.
Current Sri Lanka National player Thishala Algama was in red hot form scoring 60 of her team's 61 points.