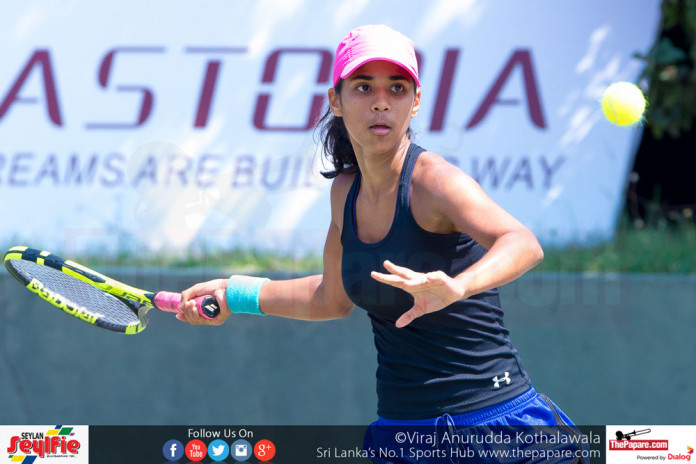 Sri Lanka's tennis prodigy, Anika Seneviratne progressed to the quarterfinals of the ITF Sunchang International Junior Championships played in South Korea.
Sri Lanka's Anika Seneviratne fell one hurdle behind the all-important final of the ITF Junior..
The ITF Sunchang Championship is a continuation series of the ITF Junior series organised by the international body and is a junior ranking tournament that awards players ranking points.
Fifteen-year-old Anika who currently claims the 996th spot in the ITF Junior World ranking, got a bye from the first round but had to battle it out with Korean national Sun Woo Youn in the second round.
Read more: Thisuri Molligoda dominates Asian Tennis Tour; wins double
Losing the first set 2-6 to her Korean counterpart, Anika fought back comprehensively to win the second and third sets 6-2, 6-2 respectively. With this win, she will be facing a tougher opponent who also hails from Korea in the quarter finals.
The top-seeded player in the tournament Hyeran Yun stays in between Anika and the semifinals and it would be a tough battle on the court for young Seneviratne to counter. Yun claims ownership to the 488th position in the ITF table.