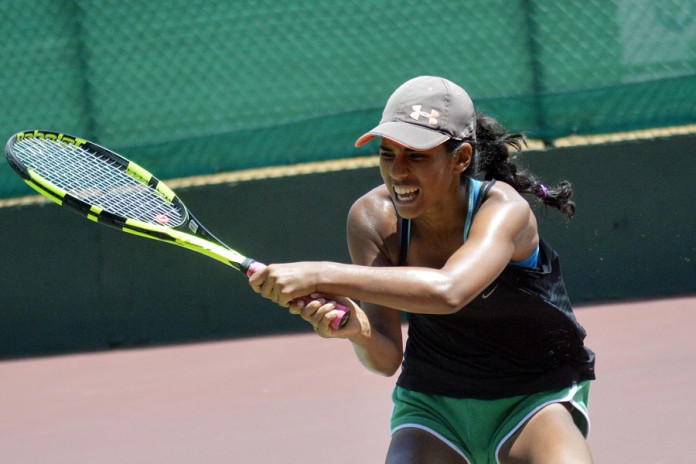 Anika Seneviratne made easy work of Anya Gunawardena in the Girls' Under 18 Singles final, winning in straight sets 6-2 6-1.
Seneviratne did not drop a set in the race to the title, dispatching all rivals with ease. The story in the final was no different as her opponent was no match, going down 6-2 6-1 in straight sets.
No opponent put up a fight against Seneviratne as Pehani Perera, the first to go down in the quarter final in the straight sets, went without winning a single game, 6-0 6-0. In the Semi-final Savini Jayasuriya was defeated 6-3 6-2, handing Anika an easy route to the final.
Anya Gunawardena was a tough opponent in her own right, winning her quarter final against Oshini Herath 6-4 6-0. Second seed Janali Manamperi faced an unexpected loss against Anya in the semi-final. Anya won the first set with ease 6-1 and was on her way to a win in the second set, only for Manamperi to pull out retired, handing Gunawardena the win.
Meanwhile, T. Dineshkanthan paired with Anika Seneviratne to win the Mixed Doubles title, beating arch rivals Sankha Athukorala and Medhira Samarasinghe in straight sets, 6-2 6-4.
The final was a one-sided affair from the onset as the duo, Dineshkanthan and Seneviratne dominated from the word go, finishing the first set 6-2.
The second set was a more competitive affair as Athukorala and Samarasinghe gave a fight of sorts but fell short in the end with the score reading 6-4.