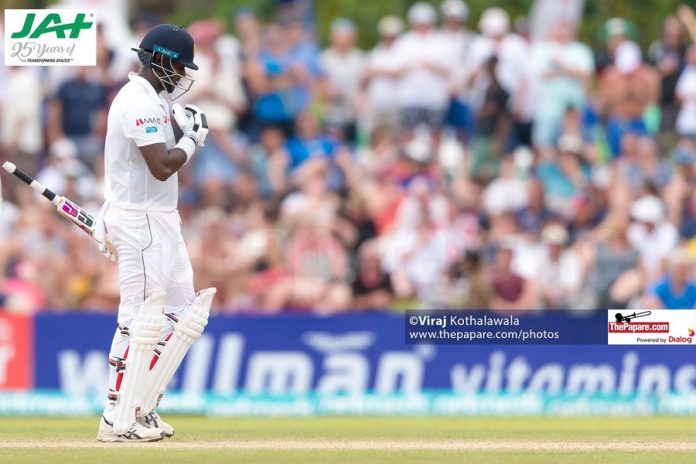 Cricket is as much a beloved game as it is a business. Teams, Players, Coaches and Administrators are not just stakeholders in it but investable and at times, expendable. This game has seen juggernauts reign and falter, praised and vilified. In such an atmosphere, it comes as no surprise that every aspect of the game revolves around the good, the bad and the ugly side of politics as much as it does performance.
Freehit contributor – Pradeep Kariyawasam
A controversial, albeit conflicted character in the modern day Sri Lanka Cricket saga, is undoubtedly the former skipper, Angelo Mathews. Plagued with injuries, lackluster performances and concerns of fitness, Mathews could be considered as one of the last of the 'old guard'. I believe, at 32, there's still some cricket in Mathews and here's why I feel he's still tradable cricketing currency:
The Good
Sri Lanka is a cricket crazy country. Of its 22 million citizenry, Cricket holds not only a special place in the heart but also tugs at the heart strings of opportunity — to play for one's country, to represent Sri Lanka and as of late, make a lucrative career out of. As such, it is not every Tom, Dick and Harry that (should) get to play for Sri Lanka.
Angelo Mathews is no slouch. His ODI and Test records speak for themselves. With an average of 44.79 in Tests alone, he has racked up 33 half centuries and 9 centuries on his way to 5554 runs. In 203 ODIs, Mathews has amassed 5380 runs with 37 fifties and 2 centuries to boot.
Much has been said (and at times done) …..
As the youngest skipper Sri Lanka has seen at 25, Mathews is considered by pundits and colleagues alike as a very good all-rounder, a handy medium pacer and a reliable middle order knock. He's talented and intelligent, albeit seldom with an opportunity to showcase such gravitas; able to adapt to different situations.
Under his Captaincy, Sri Lanka achieved a number of feats, including securing Sri Lanka's 5th Asia Cup in March '14, a 3-2 win on English turf against England and an impressive 2-0 win over Pakistan at home.
The Bad
The loss of two heavyweights of Sri Lanka Cricket, Sanga and Mahela, during the early stages of Mathews' Captaincy significantly affected morale and performance. Beginning with the loss of the 2015 World Cup, at the Quarter Final stage itself, Mathews' and Sri Lanka Cricket began its
downward trajectory. A loss to India at home and the inability to win a single game across formats in England were especially tough on Mathews, considering the fact that a young, sans-Sanga/ Mahela side was looking up at him for guidance and direction.
Adding insult to injury, the premature departure of Graham Ford, the coach, mentor and confidante of Mathews' was a severe blow to morale and performance. A Captaincy lost, position at risk and the continuous carousel of skippers with increasingly shorter tenures have seen a team in disarray and perceptible chaos.
The Ugly
Sri Lanka is rampant with 'scape-goat' culture. Thus, it is far simpler to play the blame game as opposed to addressing critical systemic issues. Failures cannot occur by the virtues of one individual. There are many factors, stakeholders and oversights that lead to it.
However, over the years, it is evident that selectors, administrators and at times, players alike, have become comfortable in leveling blame on one or a handful of 'perpetrators'. This, I believe, has been the plight of Mathews. It's indeed the ugly side of the game.
My brain power depends on my retained …..
As much as Cricket is about skill and consistency, it is also about numbers. We must play the game according to the cards that we have been dealt, so to speak. Our side has seen players come and go, Captains come and go (more now than ever). Numbers don't lie. Why I believe that Mathews deserves a shot is not personal in any way. Pound for pound, his numbers speak for him. Not just those that define him as a capable all-rounder. But the ones that put him head and shoulders above any other Captain to helm the side in his absence over the past 3 years.
The nature of a currency is its fluctuations. In terms of Mathews', given the opportunity, I feel, his value is on its way up.
*Disclaimer: The views and opinions expressed in this article are those of the author's and do not necessarily reflect the official policy or position of ThePapare.com