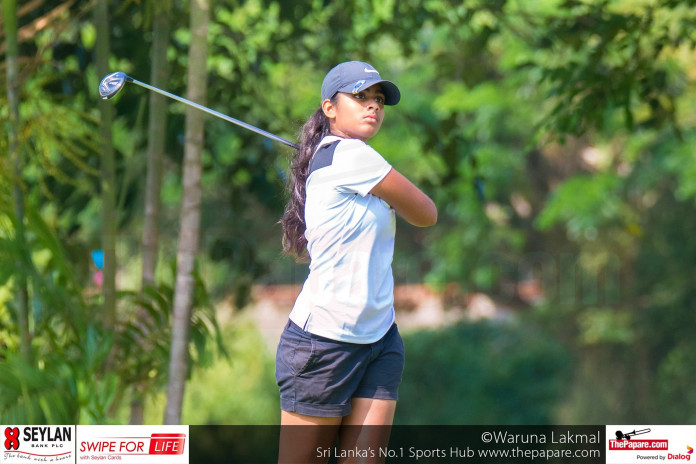 Vinod Weerasinghe of British School in Colombo emerged victorious in the Sri Lanka Junior Open Golf Championship as he clinched the prestigious national title at the Royal Colombo Golf Club played over the last week.
The Sri Lanka Junior Open Golf Championship that kicked off on the 7th of December 2016 was the final showdown for the year in the junior golf arena after the two exciting regional rounds that were worked out in Kandy and Colombo earlier this year.
Fifteen year old Vinod shot 78, 79, and 74 over the three rounds, playing 18 over par to take first place honours in the senior division (Ages 15-17) while in second place was Armand Flamer Caldera. Coming in third was Taniya Balasooriya.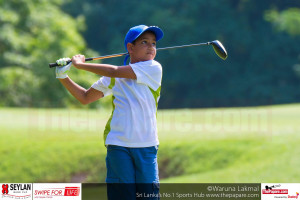 In the Silver Division (age group category 12 – 14 years) playing 18 holes, Kayla Perera proved her class by winning the division by 18 shots over her closest rival with an aggregate score of 240. Dilshan Malinda took second place with an aggregate gross score of 258, closely followed by Dhuwarshan on the total gross score of 259. The fourth place went to Mahisha Hirushan with an aggregate score of 263.  
The Bronze Division (age group category 10 – 11 years) playing 14 holes saw Yannik Kumara outclass Nirekh Tejwani to take a comfortable win by six shots with a total score of 182.  Nirekh Tejwani totaled 188 after three rounds. He was followed by Sherin Balasuriya on a total aggregate gross score of 200 and in fourth place K. Danushan on 202. There was  tight competition to be seen in this category on the final day and these juniors show much promise for national representation in the years ahead.
The event was conducted by the Sri Lanka Golf Union, the national body for golf in Sri Lanka and sponsored by Prima Sunrise Bread.
Full results:
Gold Division (Age Group 15 – 17yrs)
Vinod Weerasinghe 231
Armand Flamer Caldera 235 L/B/C
Taniya Balasuriya 235
M. Hiruna 247
Silver Division (Age Group 12 – 14yrs)
Kayla Perera 240
Dilshan Malinda 258
Dhuwarshan 259
Mahisha Hirushan 263
Bronze Division (Age Group 10 – 11yrs)
Yannik Kumara 182
Nirekh Tejwani 188
Sherin Balasuriya 200
K. Danushan 202
Copper Division (Age Group 09 & under)
Shanal Binuksha 95
Kvahn Tejwani 96
Musa Shariff 107
T. Deshan 108
Shean Markus 112