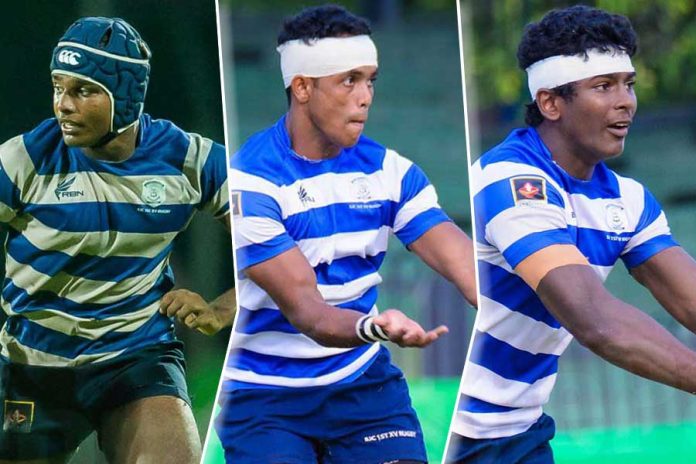 Centre Sameesha Viranga has been chosen to lead the Josephian 1st XV rugby team for the 2018 season while Gemunu Chethiya and Tharindu De Alwis have been selected as Co-Vice captains of the team.
Following an exquisite 2017 season in which the Josephians won their first piece of Silverware in the senior schools' rugby season, the College principal along the old boys have decided to hand Viranga the reigns with intentions of strengthening their grip on Schools' rugby for the upcoming season.
Read: St. Joseph's College lifts maiden title in President's Trophy
Viranga alongside Chethiya were sensational as they pulled the strings in the Josephian back line in the concluded (2016/17) season, winning the Milo Knockout Trophy back in July.
The three seniors of the Josephian outfit will undoubtedly be looking to build on from their 2017 success and take the College to a League title.
Read More: Victorious St. Joseph's to tour South Africa