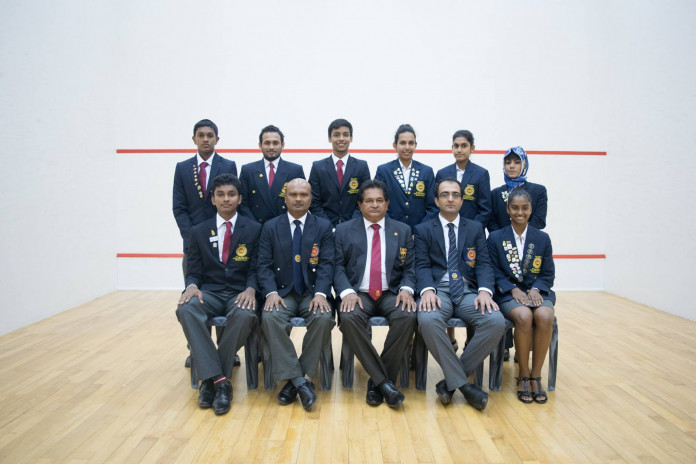 The Sri Lanka men's and women's national squash teams are well prepared for the upcoming Asian Squash Team Championship to be held in Taiwan from the 11th to the 15th of May 2016.
Sri Lanka has performed very well in the Squash arena at the most recent international championships including the South Asian Games by grabbing a team bronze and one individual bronze for the country.
The current team is the youngest team ever from Sri Lanka to compete in a senior international competition with the eldest & most senior player being Gihan Suwaris (23 years) and the youngest players being Druwinka Perera & Kasuni Gunawardena who are both 16 years of age.
The latest addition to the national team is Royalist Druwinka Perera. He is incidentally the 1st player from Royal College to get into the national setup in the past 4 years.
Photo Album – Sri Lanka Team for the Asian Squash Team Championship
The tournament draw has been published and the first matches for the Lions will be against Pakistan and Singapore in the first round. The team is very high on confidence as they have improved their skill level under the guidance of Zaid Gul, who has been with the team since January this year as the head coach.
The men's team consists of four players with Shamil Wakeel playing the first positon, Ravindu Laksiri and Gihan Suwaris playing the second and third positions respectively and Druwinka Perera backing the team up as the fourth player. Mihiliya Methsarani and Naduni Gunawardena will play in the first and second positions for the women's team with Fathoum Issadeen and Kasuni Gunawardena playing in the third and fourth positions.