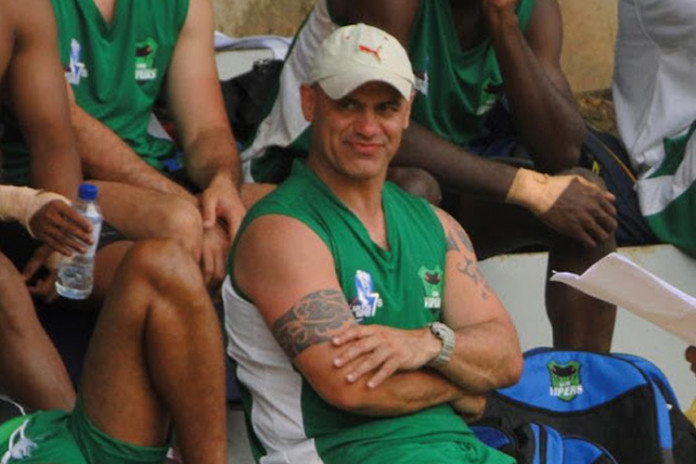 Former New Zealand sevens player Peter Woods is in line to coach the national Rugby 7s team. Sri Lanka finished second in the Asia Rugby 7s series in 2016 and as a result have qualified to compete in the World 7s series qualification which will be held in Hong Kong from the 7th – 9th April.
Former England sevens player Mathew Turner was the man in charge of the Tuskers, however, Sri Lanka Rugby (SLR) has been in discussion with Peter Woods with regards to a long term contract, in a bid to take Sri Lanka 7s to the next level.
A Sri Lankan team may also participate in the Borneo 7s which will be held from the 17th – 19th March in Malaysia. That will perhaps be adequate preparation for the qualifiers in Hong Kong. However, just a week after the qualifiers, the Asia Rugby Division 1 tournament will also take place in Malaysia from the 16th – 23rd April. With a tough schedule ahead, it is a high time pick separate 7s and XV's squads after the conclusion of the Dialog Club Rugby League.
Nazeem Mohamed, the secretary of SLR stated that "we had success in the shorter version last year, becoming the runners-up in Asia, also our juniors, the U18 and U20 did make history winning the tournament, so our immediate focus is on sevens which is also now an Olympic sport."
Meanwhile, SLR is working on the player contracts and looking to create a professional system that will benefit both the players and Sri Lanka Rugby as a whole.
Training under the new coach will begin either before or soon after the Clifford Cup finals which are scheduled to take place on the 26th of February.
File Video – "I'm quite surprised there are quite a lot of  good players here, if you can coach them the right system whether its 7's or 15s because there are some big players in Sri Lanka, It looks good."
– Peter Woods speaking to ThePapare.com the last time he was in the Island as the coach of Uva Vipers franchise.