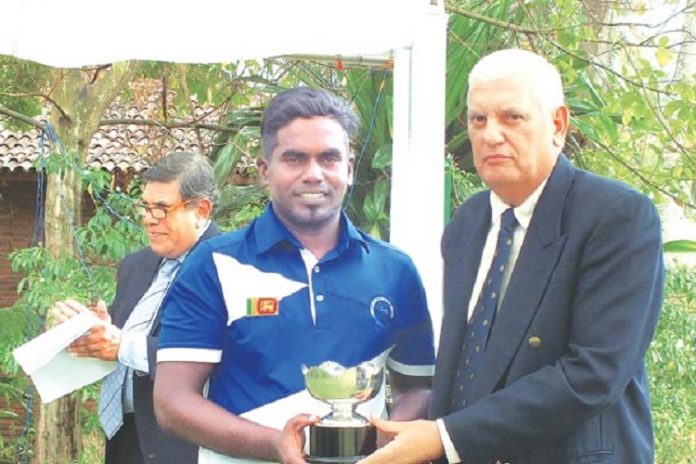 Fired up Sisira Kumara with a 5 under 66, left the others in the shade to make a fitting finale and cruise to victory. The wrap-up tournament for 2017 was held this week at the Royal Colombo Golf Club course. Cat-Solar, was the official title sponsor of the Pin Fernando Golf Grand Prix.
Following the footsteps of Tiru Fernando & Thuhashini…
Sisira with a 4-round total of 278 at 6 under for the tournament made his statement as the current Sri Lankan amateur golfer in the best form. He was a comfortable 6 shots clear of 2nd placed J.M.D. Indika with a total score of 284, and leaving Chalitha Pushpika trailing in third with a total of 289, whilst current top ranked player B.A. Sanjeewa had to be satisfied with 4th place at the end of a very competitive National Ranking Event that also gives World Amateur Golf Ranking Points.
"Cat-Solar is proud to have been associated with such quality golf in Sri Lanka as the Sri Lanka Golf Union works towards taking golf to the next level" said an official associate on Cat-Solar.
CAT-SOLAR PIN FERNANDO GOLF GRAND PRIX 2017 DECEMBER EDITION TOP TEN FINAL STANDINGS
Sisira Kumara  278

J.M.D.Indika 284

M.H.ChalithaPushpika 289    

B.A. Sanjeewa 292

D.M.P.P.Bandara 296

M.U.ChanakaPerera 298

N. Ranga 303

Rosana Prasad 305

R.Sureshan 306

D.G.D.DanushaPerera 307