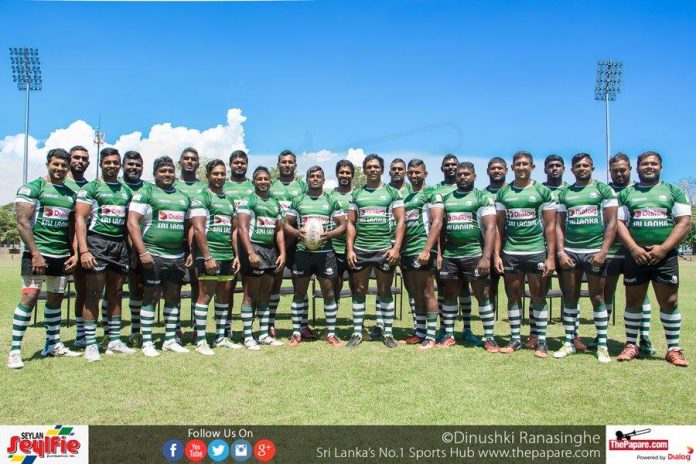 Leading the country for the second successive occasion, former Kandy Sports Club captain Roshan Weeraratne will have his work cut out, as a new look Sri Lanka national fifteens side ready themselves for the Asia Division I championship that will kick off in Chinese Taipei.
This time there has been a significant change in the structure of the tournament as it will be played in a knockout format in comparison to the usual league that we have seen over the past few years.
Four teams, namely the Philippines, Singapore, Chinese Taipei and Sri Lanka will go head to head in the tournament that is set to take place at the Taipei Municipal Stadium on the 29th of May and the 1st of June.
For Sri Lanka, the 1st challenge will be the Philippines, the team that they will be facing in the semifinal. The winner of the game will play the winner of the other semifinal, Chinese Taipei v Singapore.
The fixtures for the Asia Rugby Division I Championship are as follows:
29

th

May – Sri Lanka v Philippines at 1700 (CT time)

29

th

May – Chinese Taipei v Singapore at 1900 (CT time)

1

st

June – 3/4

th

Play-off – Loser M1 v Loser M2 at 1700 (CT time)

1

st

June – Final – Winner M1 v Winner M2 at 1900 (CT time)
"If we do our training right and go ahead, we actually have a really good chance of winning this championship"
A positive Weeraratne believes that his team will have a definite chance of winning the tournament that was last conquered by the Sri Lankans back in 2015 under the leadership of the legendary Fazil Marija.
Read More : Sri Lanka withdraw from Asia Division I XVs
When Sri Lanka last participated in a fifteens format tournament, back in 2017, it was veteran Marija's final tournament in the national jersey, however things didn't turn out as planned for the Lankans in what they hoped would be a majestic farewell for him.
In the year 2015 however, under his leadership, Sri Lanka won all their games except for the one against a tough Malaysia side and eventually went through to claim the championship title.
Read more : Malaysia to Asia top division; Tuskers bereaved

Now Marija, who has re-entered the national fold in the capacity of a coach has a bigger responsibility on his shoulders.

Read more: Marija and Prashantha in the Coaching Department!
"We will be going to Malaysia for some matches and only after that will we be going to Chinese Taipei and I think this is good because it allows us to get together as a team. We have about two months to work and come together."
The 39-member squad for the tour, that was announced last week, is set to commence training together this weekend and are set to tour to Malaysia for two unofficial practice games.
These two games will be played on the 1st and 4th of May and the squad will be later shortlisted to 27 players, who will then move on to play the Asia Division I tournament.
Sri Lanka Rugby has announced a 39-man ….