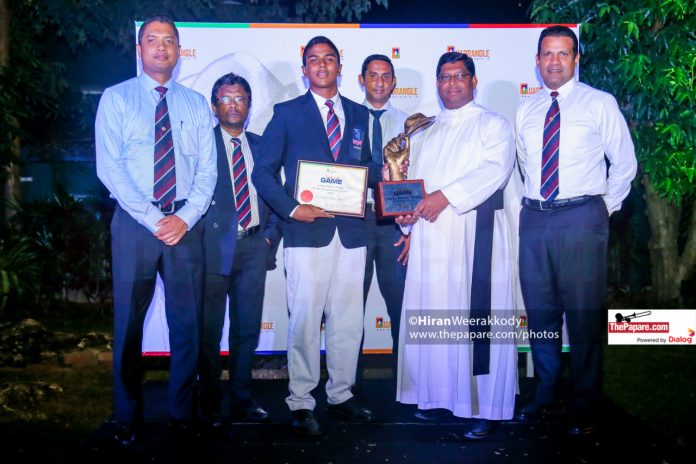 School Rugby's inaugural 'Spirit of the Game' Award, the Lorenz Pereira Trophy, organized by Quadrangle Magazine, which is presented to the Most Disciplined School that upheld the spirit of the game in 2018 was awarded to the 'Eagles' of the hill country, St. Anthony's College Kandy.
The motive of this award is eradicate hooliganism and to promote fair play and the Spirit of the Game among the whole Rugby and Sporting fraternities in Sri Lanka.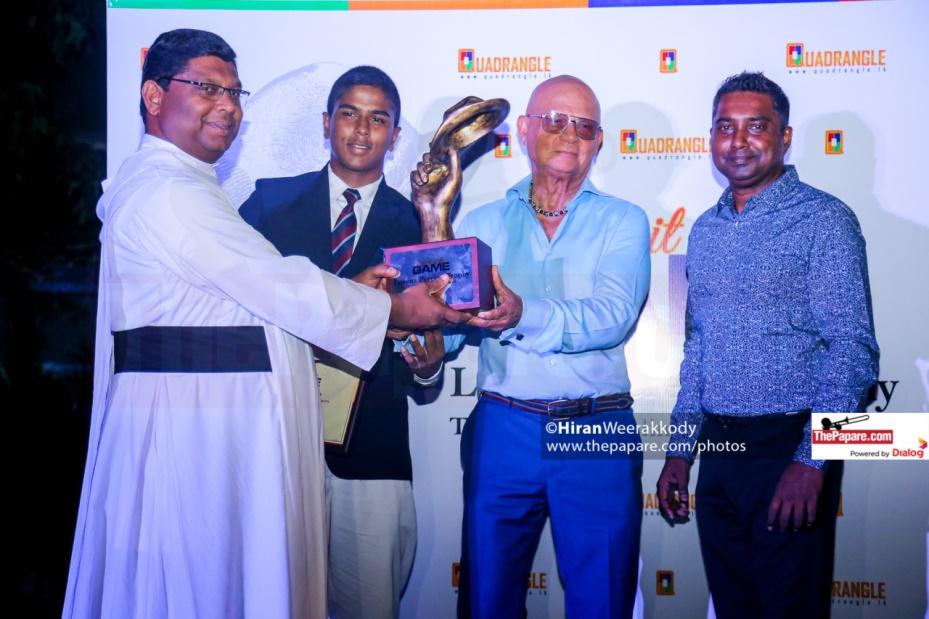 A panel comprised of Eesha Speldewinde, Principal of Ladies' College Colombo 7, Neil Wijeratne, Attorney at Law, sports enthusiast, historian and writer who was recently inducted into the Sri Lanka Rugby Hall of Fame, Dilroy Fernando an IRB Referee and Shanaka Amarasinghe, sports commentator, was appointed to select the winner. The judges made their decision, after going through reports regarding how the teams performed throughout the season.
St. Peter's College and Royal College were adjudged first Runner-up and second Runner-up respectively. The awards ceremony was held at the Sri Lanka Foundation Institute last Friday night with the participation of School Principals, Masters in charge of sports, coaching staff, school rugby captains and representatives of many leading Old Boys Unions of schools from all parts of the country. Also gracing the occasion was Lorenz Pereira himself, the donor of the trophy and a proud product of Royal College. He was an outstanding sportsman who excelled in cricket, rugby, athletics and tennis during the 1950s. He later went on to lead the Combined Schools XI and All Ceylon Rugby XV and was the first Ceylonese to captain CH and FC at club rugby.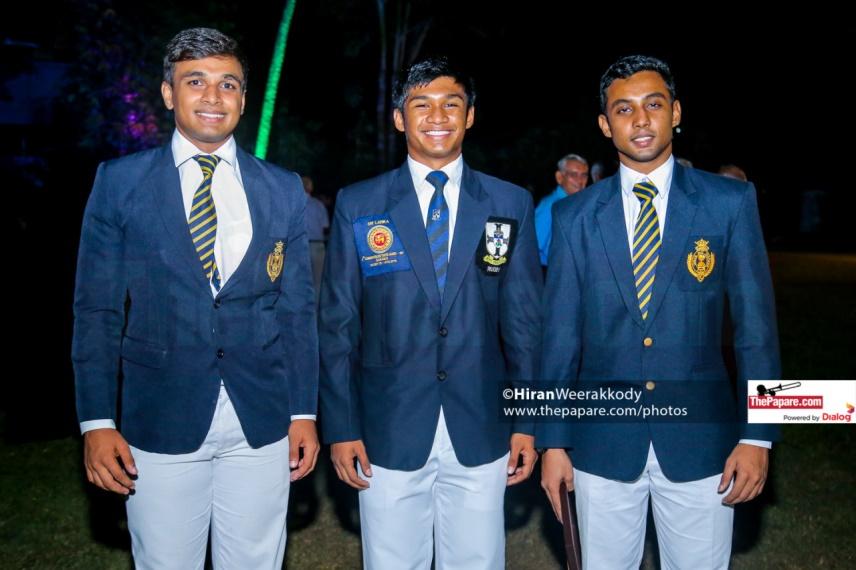 Sharing his thoughts that night, Mr. Pereira invited the whole gathering to spread the message of fair play and to ensure that rugby stays as a game played by gentlemen.
The Chief Editor of Quadrangle Magazine, Mr. Sujith Silva stated that by this initiative he hopes young players would be inspired to become better and always be in their best behavior on and off the field.