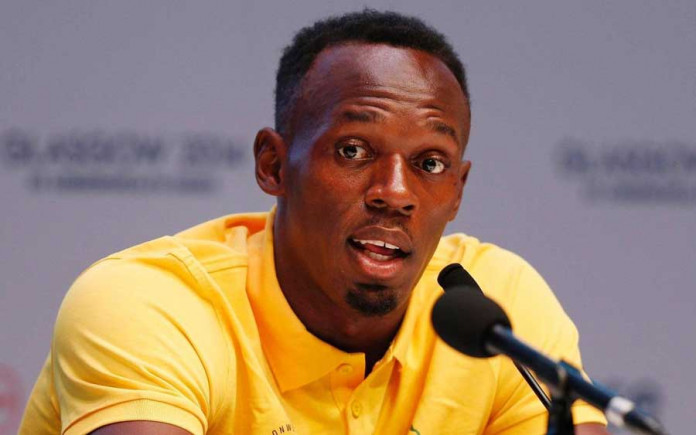 Considered the fastest human on the planet, Usain 'Lightning' Bolt will not be defending his 200m world title at the IAAF World Championships next month.
Bolt is the fastest athlete in the history, the World Record holder in 100m & 200m sprint and also the only person to have won Gold in 100 & 200m in three Olympic competitions. An eight time Olympic gold medalist Usain Bolt has confirmed that the World Championship in London set to be worked out from the 04th to 13th August will be his final professional race.
Having won an unprecedented 11 Gold medals at the World Championships over the years, Bolt is the defending Champion of the 100 & 200m but will only be racing in the 100m and the 4X100 relay. This means that the 30 year old will not be racing against the South African Wayde Van Niekerk, World Champion, Olympic champion and also the World record holder In the 400m, who will be racing in the 200m circuit this time arund. Niekerk is the only athlete in the history to have run 100m under 10secs, 200m under 20secs and 400m under 44secs.
Addressing a media conference in Monaco where Bolt will run his final race at the Monaco Diamond League before the World Championship, Bolt added that he will be satisfied with a sub 10sec in the race "It's just all about execution now, going out there trying not worry too much about time," he said. "It would be good to dip under 10 seconds which will always help everyone's confidence"
Answering a questions about whether he was too nervous to take on the South African prodigy, Bolt laughed off the suggestions and added that he regretted the fact that Wayde Van Niekerk  came to the limelight at the twilight of his career  "I think that's one of the most disappointing things in my career now, that he came along at this late stage, that I didn't get to compete against him because I think he's one of the best hands down right now," he said.
"I'm never afraid, I love competition, but it's too late now, he's at the end of my career so, we'll never know."