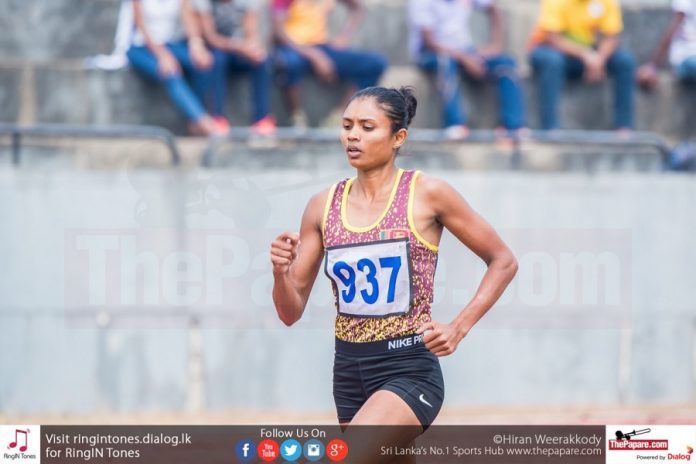 Nimali Liyanarachchi won Sri Lanka's first medal short while ago at the 8th Asian Indoor Athletic Championship held in Teheran, Iran.

Competing in the women's 800m final, Nimali clocked a time of 2:10.83secs to secure the Bronze medal while Gayanthika Abeyrathne who also took part in the race had to be satisfied with a 4th placed finish clocking 2:11.20secs.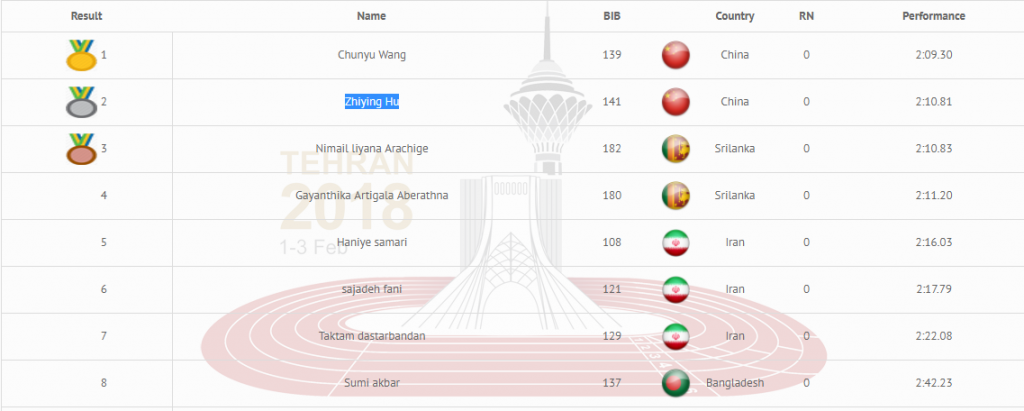 China's Chunyu Wang won Gold clocking a time of 2:09.30 while Zhiying Hu also of China was placed a few fractions of a second ahead of Nimali to clinch the Bronze medal with a timing of 2:10.81secs.
It is a heartening performance from the two Sri Lankan 800m runners Nimali and Gayanthika to finish the race in third and fourth positions respectively and were only second to the Chinese runners. It is a remarkable achievement especially considering that they did not have the luxury of training on a 200m indoor surface as Sri Lanka does not have an indoor facility.
Upamalika through to finals  
Earlier in the day Upamalika Rathnakumari who ran in the women's 400m heat was placed 2nd with a time of 55.36secs. With her efforts in the heats Upamalika earned a spot in the final of the women's 400m which is set to be held tomorrow (02nd Feb) at 12.00pm.

Hashini Placed 6th in the Triple Jump
Young Hashini Paboda who took part in the Women's triple jump was placed overall 6th in the final managing to clear a distance of 12.77m. Lrina Ektova of Kazakhstan won gold in the event with a distance of 13.79m. Sheena Nellckal Varkey of India and  Thi Thu Thao bui of Vietnam wining Silver and Bronze respectively. Paboda who is still 19 years of age was adjudged the best athlete and the best jumper at the 33rd All Island School games last year and is a bright future prospect for the country in the triple jump behind the National Champion Vidusha Lakshani.