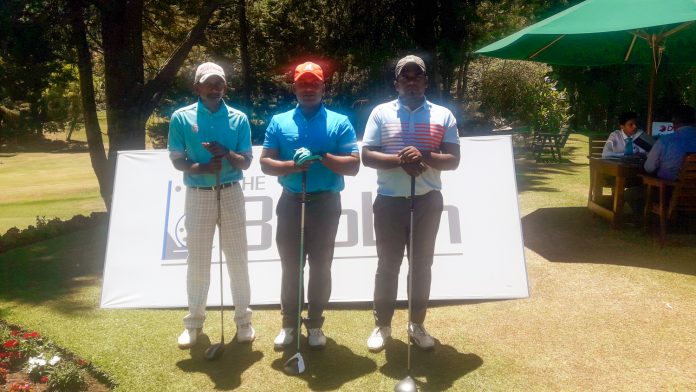 Navinda Ranga extended his lead by 3 strokes with a confident 1 over par 72 to lead the field from G P Sisira Kumara, who was joined by B A Sanjeewa also on 149, to take their two-day total to seven over par aggregate.
The picturesque and beautiful Nuwara Eliya Golf Course situated through the town named 'Little England', enjoyed wonderful weather but the Course is playing tough.
The leader Ranga standing alone on 146 (4 over par) aggregate seems to have found his touch and the veteran may just lead the field all the way much like G P Sisira Kumara did at the February edition of the 2019 LECTRA Sri Lanka Golf Grand Prix.
Nonetheless, there is much more Golf to be played in the final two rounds and the top 20 players cut-off was done at 172. Youngsters Haroon Aslam (158), from VGCR, S. Dhuwarshan 14-year old from NEGC on his home Course and Vinoth Kumar(156) a seasoned Golfer also from Nuwara Eliya reached 5th place to make a match of it reaching the top 3.
The LECTRA Grand – Prix by Apparel Technologies, member of the Bobbin Group of Companies March edition continues with Rounds 3 & 4 to come, after the cut-off for the top 20 as below;
Lectra sri lanka golf grand prix 2019 – March edition by Apparel Technologies
Leader board after round 2 – top 20 made the cut
146 – Navinda Ranga (74, 72)
149 – G P Sisira Kumara (75, 74), B A Sanjeewa (74, 75)
155 – M U Chanaka Perera (79, 76)
156 – B Vinoth Kumar (81, 75)
158 – Haroon Aslam (79, 79)
159 – U A Ranasinghe (80, 79)
160 – Lamindu Rainika (81, 79) J K Januka Dilshan (79, 81)
161 – Sampath Kelum (81, 80)
162 – M H Chalitha Pushpika (82, 80)
164 – S. Anushan (83, 81) R. Sureshan (80, 84)
165 – Rosana Prasad (82, 83) S. Dhuwarshan (80, 84)
166 – J M D Indika (82, 84) P D S U Kumara (76, 90)
167 – T Jayaseelan (81, 86) R M S Rupasinghe (80, 87)
172 – K G  J B Rathnayake (88, 84)