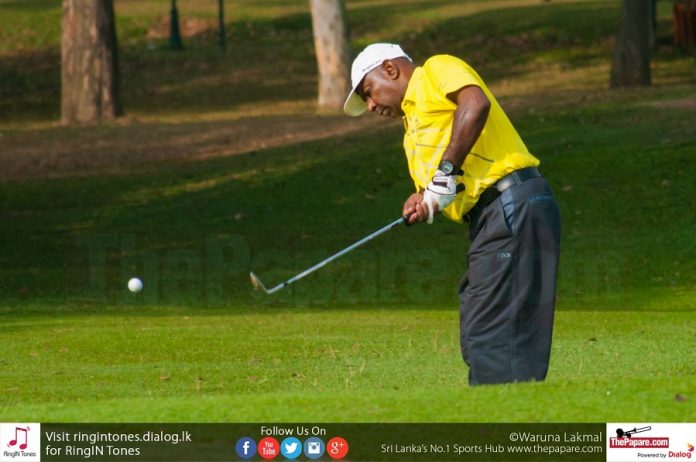 The Cat Solar Pin Fernando Grand Prix November edition's final round produced a thrilling fight back by Top Ranked B.A. Sanjeewa who carded the best round of the tournament of 5 under par 66.
The Sri Lankan armed forces will host the 11th World's Defense Services Golf…
However, seasoned campaigner Amarapadma managed to stay calm and hold on with a 1 under par final round of 70 to win the Gold Medal by 1 stroke.
Young Chalitha Pushpika showed his potential by equaling the best round of the tournament of 66 to grab the bronze from Sisira Kumara who completed with a competitive 2 under 69 on a day of excellent golf which saw 7 players breaking par.
In the penultimate Cat Solar Pin Fernando Grand Prix for 2017, shooting 3 under…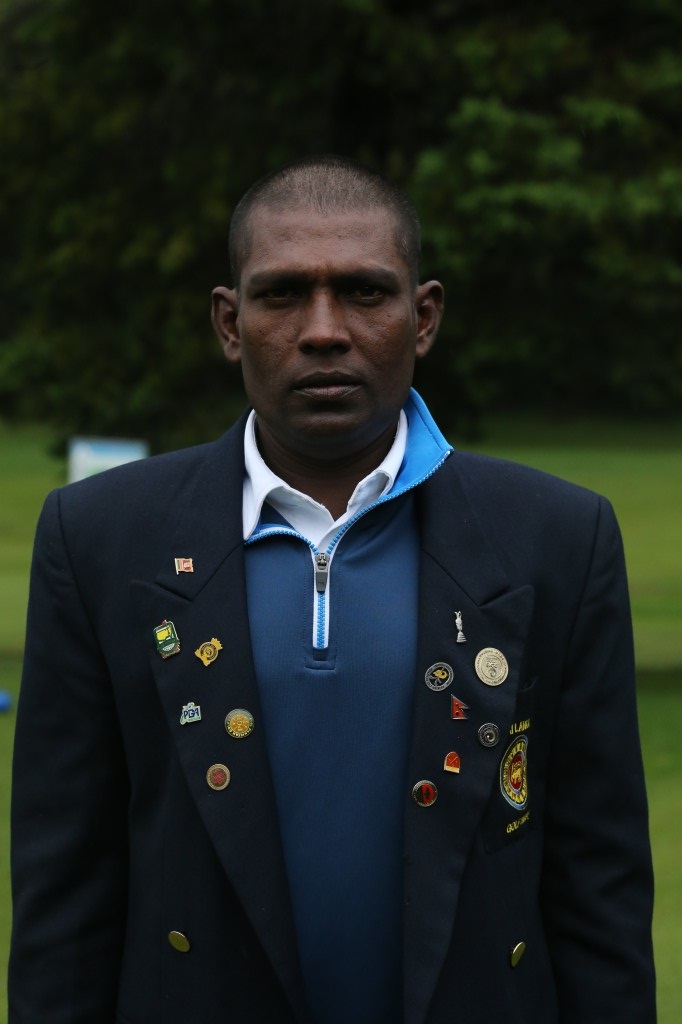 Top Ten after final round of 11th Cat Solar Pin Fernando Grand Prix 2017
| | | | | | | |
| --- | --- | --- | --- | --- | --- | --- |
| Position | Name | R1 | R2 | R3 | R4 | Total |
| 1 | M. Amarapadma | 69 | 68 | 68 | 70 | 275 |
| 2 | B.A. Sanjeewa | 73 | 68 | 69 | 66 | 276 |
| 3 | Chalitha Pushpika | 68 | 71 | 74 | 66 | 279 |
| 4 | Sisira Kumara | 68 | 73 | 71 | 69 | 281 |
| T5 | J.M.D. Indika | 71 | 71 | 74 | 69 | 285 |
| T5 | N.Ranga | 71 | 67 | 72 | 75 | 285 |
| 7 | Pradeep Kumara | 70 | 70 | 78 | 68 | 286 |
| T8 | M.U.chanaka Perera | 73 | 70 | 80 | 69 | 292 |
| T8 | U.A. Ranasinghe | 72 | 77 | 71 | 72 | 292 |
| 10 | Lamidu Rainika | 70 | 77 | 79 | 77 | 303 |