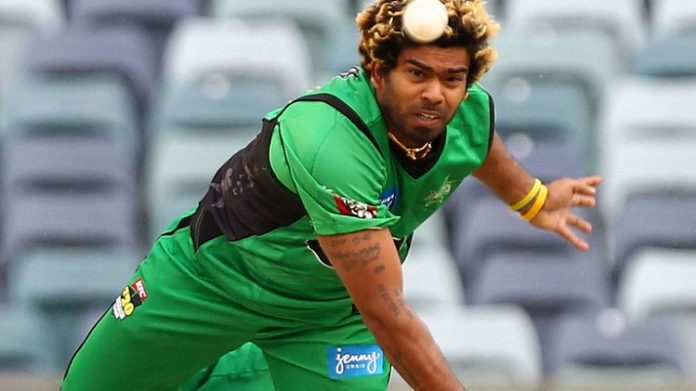 Steve Smith's comeback to cricket looks to be official after the suspended Australian was named as a marquee player in the proposed Global T20 Canada league, beginning June 28.
Smith, who was suspended for 12 months for his role in the ball-tampering incident in Cape Town in March, has been permitted to play in domestic tournaments outside Australia by Cricket Australia.
He is expected to join compatriot Chris Lynn as well as fellow international stars Chris Gayle, Andre Russell, Shahid Afridi, Darren Sammy, Lasith Malinga, Sunil Narine, David Miller and Dwayne Bravo for the month-long tournament.
David Warner meanwhile, is also tipped to join the tournament.
Global T20 Canada will consist of six teams, five representing Canadian cities – Edmonton Royals, Montreal Tigers, Toronto Nationals, Vancouver Knights and Winnipeg Hawks – with a sixth, Cricket West Indies representative team, consisting entirely of players from the Caribbean, as part of an official partnership with Cricket West Indies (CWI).
"On behalf of CWI, I would like to wish Global T20 Canada much success," said CWI president, Dave Cameron.
"The growth of our region will largely depend on the success of leagues and tournaments like this.
"We support Cricket Canada and look forward to working even closer going forward."
Teams will be stocked with players through a draft that will take place on May 31. Four roster spots will be set aside for Canadians, including one for a Canadian U-23 player.
The league will comprise 22 matches culminating in playoffs and the championship match on July 16. All contests will take place at Maple Leaf Cricket Club, a cricket-specific facility just north of Toronto that will be expanded to a capacity of 7,000 seats.
"Global T20 Canada marks the first time a nation with associate member status is launching a league – a major step forward in cricket's global development," said Ranjit Saini, President, Cricket Canada. "Canadian cricket fans will have a great opportunity to see up close many of the world's greatest players, and I'd like to thank International Cricket Council, CWI and the international cricket community for their guidance and support in growing cricket in Canada."
While Smith's return to the middle might be sooner rather than later, the comebacks of David Warner and Cameron Bancroft have also become clearer in the past fortnight.
Bancroft – who copped a nine-month ban by CA – has been granted special dispensation to play in Western Australia's Premier Cricket competition after the Western Australia District Cricket Council voted 14-2 in favour of allowing the opener to play next summer.
Unlike other states, the bans handed down by CA extend to the WADCC, which is why Bancroft needed special approval to play.
In Sydney, Randwick Petersham club president and former Australia fast bowler Mike Whitney revealed Warner will play at least the "first three or four" games for the club at the start of the 2018-19 season.
"We're delighted to have him," Whitney said. "He's one of the best players Australia has had since World War Two.
"He's been speaking to one of our club officials and he has committed to the first three or four rounds of the season. Why it is only three or four rounds at this stage, I don't know.
"Everyone is excited to have him. He will be great in the changing rooms with younger players."
Warner, along with Smith, was suspended for 12 months for his involvement at Newlands, but unlike the former captain, he can never hold a leadership position in Australian cricket again.
All three players must also complete 100 hours of community service as part of their punishment, which Warner has already started to achieve after he spent time in Darwin at a Power Hitting clinic with Northern Territory women and girls.