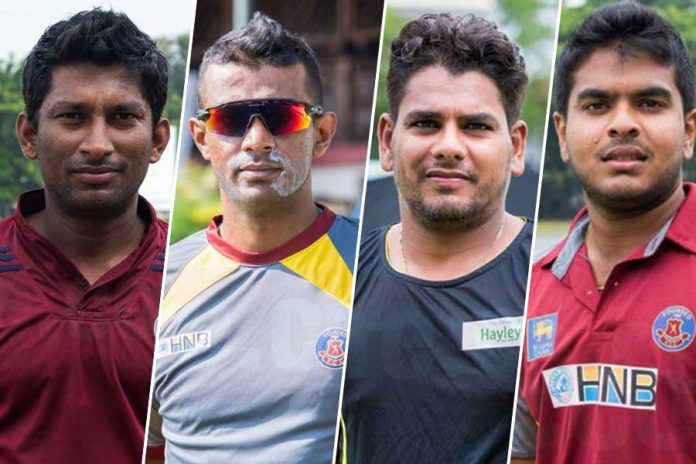 Five of international cricket's 12 Test nations have confirmed their line-ups for the Hong Kong World Sixes on October 28th and 29th at Kowloon Cricket Club.
The first teams confirmed to join hosts Hong Kong in the eight-team tournament include Australia, Pakistan, New Zealand, Sri Lanka, Bangladesh and South Africa.
History will also be made with the Marylebone Cricket Club (MCC) taking part for the first time as part of their initiative to grow the game in China.
The MCC are owners of the iconic Lord's Cricket Ground and have been the guardian of the laws of cricket since 1788.
Teams will be split into two groups of four with all the preliminary matches to be played on the Saturday the 28 October and the final round to be played on the Sunday the 29 October.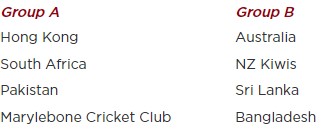 Rules
The rules of Sixes cricket are very simple and quite different to any other format of the game.
Games are played between two teams of six players, and each game consists of a maximum of five six-ball overs bowled by each side.

Each member of the fielding side bowls one over, with exception of the wicket-keeper.

Wides and no-balls count as two runs.

If five wickets fall before 5 overs are completed, the last remaining batsman bats on with the fifth batsman acting as a runner. He always takes strike. The innings is complete when the sixth wicket falls.

Batsmen retire not out on reaching 31 runs. The idea being to reach 36 runs by hitting 6 sixes. A retired batsman can return to the crease after lower-order batsmen either retire or are out.
Sri Lanka squad
Farveez Maharoof (C), Jeevan Mendis, Andy Solomons, TM Sampath, Angelo Perera, Bhanuka Rajapaksha, Ramith Rambukwella, Eric Upashantha (Manager)