The inaugural Golden Bowling Championship organized by Mahanama College – OBA (Qatar Chapter) concluded on 19th October at the Qatar Bowling Centre with astounding participation of 26 Sri Lankan School OBAs in Qatar. The event had two rounds with top 18 teams of the elimination round, qualified for the final round under cup, plate and bowl categories.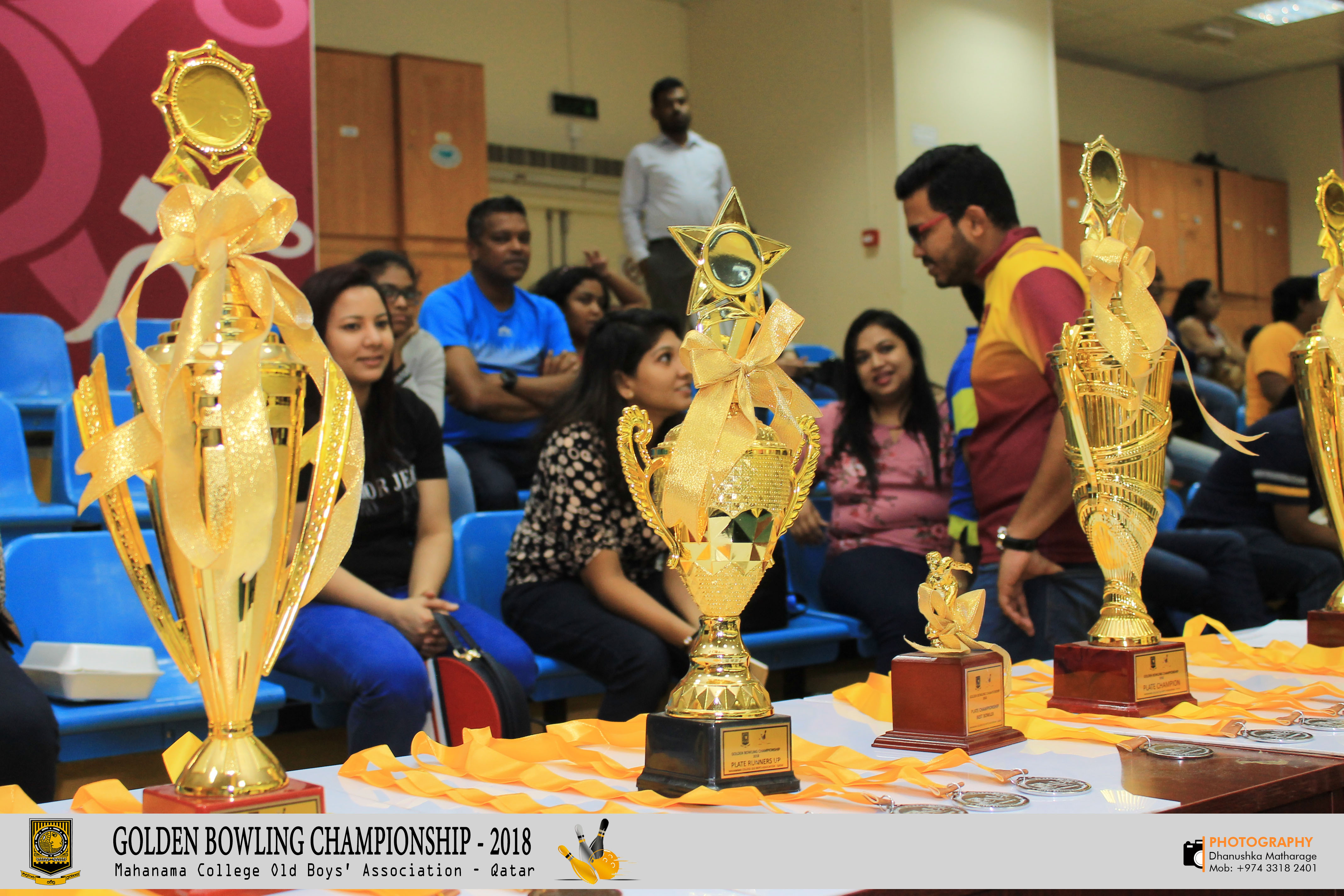 Fayziya Maha Vidyalaya, Akkaraipattu with 815 points won the cup championship and Wesley Blue Thunders scored 724 points to become the runners up in cup category. Zahira College, Matale with 817 points and Hameed Al Husseine College with 723 points were plate champions and runners up respectively. Nalanda College with 618 points won the championship and Prince of Wales College scored 610 points to become the runners up in bowl category.
Meanwhile, top 03 scorers were awarded the mantle of best striker in each category.
Cup – Sameer (231 points) of Fayziya Maha Vidyalaya, Akkaraipattu Plate – Rifdhi (245) of Zahira College, Matale Bowl – Dinesh (175) of Prince of Wales, Moratuwa
In addition to the Sri Lankan school OBAs, 2 teams contested under ladies category and 5 minors contested individually under kids' category made the event more glamorous. Team Strikers won the championship and Team Pink became runners up of the ladies contest. Nireshni scored 112 points to grab the best striker award. Suwailim Faizal (162 points) and Menuri T Perera (127 points) scored to clinch the 1st and 2nd places under kids' individual battle.
This event was organized to commemorate the 5th anniversary of Mahanama College – OBA (Qatar) which was inaugurated in year 2013.