Mahamaya College, Kandy and Ananda College, Colombo emerged victorious in the first edition of the Junior National Swimming Championship that was worked off at the Sugathadasa Swimming Complex last week.
Killer Whale Aquatics Club retained their Senior Men's National Swimming title…
The newly introduced Junior Under 19 National Swimming Championship is the brainchild of the Sri Lanka National Aquatic Sports Union in line with the new age categories advocated by the international body and the first of its kind took place at the Sugathadasa Swimming Complex on the 6th, 7th and 8th of April with the participation of over 200 swimmers from around the country.
It was Mahamaya College who accumulated an overall aggregate of 251 points to take the Women's title while with 249 points, Ananda College took the Men's championship after being given close competition by St. Joseph's College.
The star performer for Mahamaya was Uththama Silva who secured four gold medals and a single bronze medal in the competition. The 17-year-old who specializes in the long-distance events won gold in the 400m Freestyle, 800m Freestyle, 400m Individual Medley and the Under 19 1500m Freestyle. The single bronze medal she won was for the 200m Freestyle.
Along with Mahamaya, it was Sirimavo Bandaranayake Balika College and Visakha Vidyalaya who got a podium finish accumulating 221 and 209 points respectively. Up and coming swimmer, Vinoli Kaluarachchi was the top performer for Sirimavo dominating the short distance events.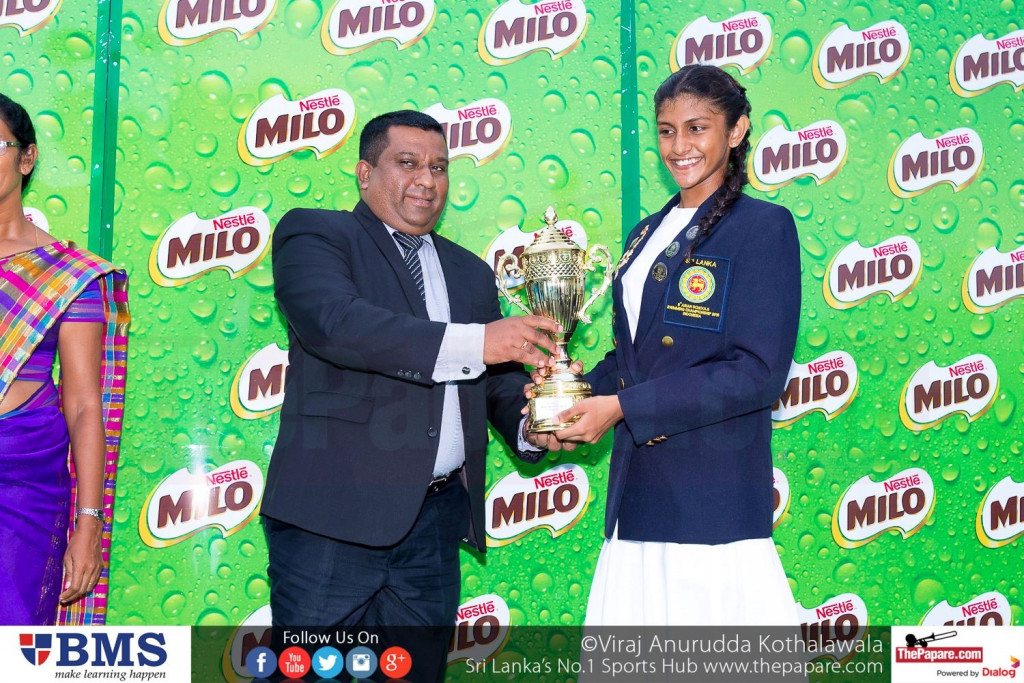 Vinoli Kaluarachchi won gold in the 50m Backstroke, 100m Backstroke, 100m Freestyle and the 200m Backstroke to make it four in total.
15-year old Ramudi Samarakoon had her share of silverware winning gold in the 200m Breaststroke, 100m Breaststroke and the 50m Breaststroke.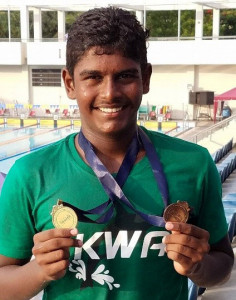 Despite Ananda College winning the silverware, it was Pavalachandran Arukshan representing Killer Whale Aquatics who shone in the Men's category winning three gold medals and two bronze medals to take the Best Swimmer award.
Arukshan won gold in the 200m Individual Medley, 400m Individual Medley and the 1500m Freestyle. The two bronze medals he won were in the 200m Breaststroke and 100m Breaststroke events.
The other notable performer was Peterite  Akalanka Peiris who won three golds and a silver. Akalanka won the 50m Backstroke, 50m Butterfly and the 100m Backstroke while coming second to Kyle Abeysinghe in the 100m Freestyle.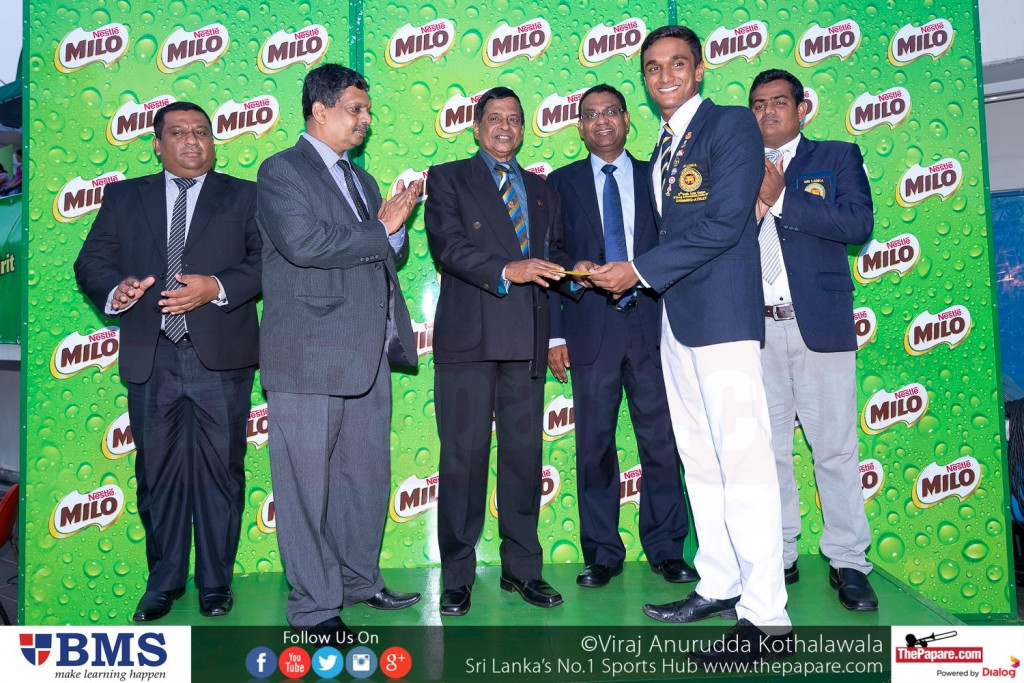 The Sri Lanka Aquatic Sports Union in a bid to uplift the swimming standards made it a point to accommodate only swimmers who have achieved the desired timings in this championship and their decision seems to have paid off with a gradual improvement in the timings in the recently concluded meet.
 Overall Results Women:
1. Mahamaya Girls College 251 Pts
2. Sirimavo Bandaranayake Balika 221 Pts
3. Visakha Vidyalaya 209 Pts
Overall Result Men:
1. Ananda College 249 Pts
2. St. Joseph's College 207 Pts
3. Lyceum International Wattala 129 Pts