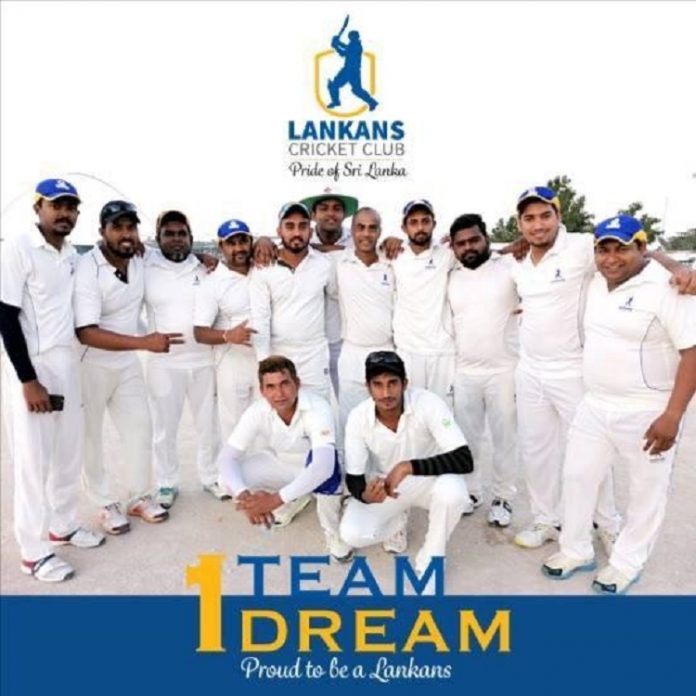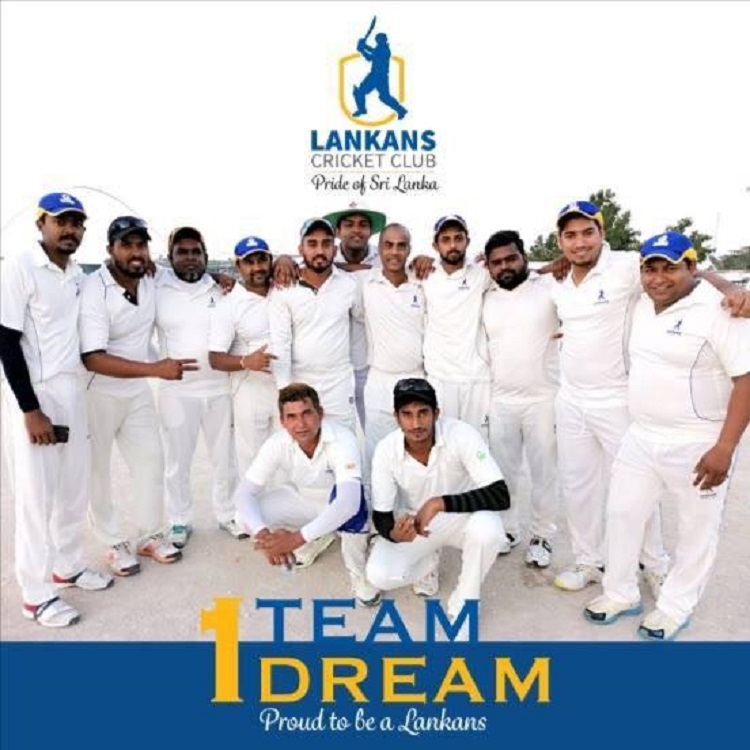 Lankans CC beat Al Khor Community by 8 runs in the quarter finals to secure a spot in the semi-finals of QCA T20 Cup 2018.
After losing the toss, Lankans CC were put to bat and scored 130 runs for the loss of 7 wickets. Opening batsman Peiris contributed 22 runs, while Dharaka made 20 and Imthihan 17 not out at the end of 20 overs.
Defending a low target, Lankans CC managed to restrict AKC to 122 with their strong bowling attack led by Captain Ayush. He took the responsibility, bowling the 19th over. He conceded only 5 runs and put more pleasure on Al Khor's batsmen.  The 20th over was bowled by the pacer Jawsath and he conceded only 3 runs, ensuring that Lankans won by 8 runs.
Left arm spinner Peiris managed figures of 4-19-1 while left-arm pacer Chaminda finished with 2-12-1. Nuwan Peiris was named Man of the Match for his 22 Runs and 19/1.
Lankans CC was founded in 2014 by Captain Ayush Indrajith, Nilantha Abeyrathna, Chaminda Bandara and Kasun Eranga. The team has qualified for the quarterfinal of this tournament on 3 occasions in the past.
"We struggled so much initially to build a club for our fellow Lankans. I also would like to thank Geethan Anuradha and Suresh Fernando for coaching the side and building the team during our inception. We had so many talented Sri Lankan players who played for other teams. We wanted to bond together and show the region our own standards of cricket. So, this was the step that we took by holding hands irrespective of caste, religion or race.  We have players who have played for their schools, Clubs and First Class Cricket in Sri Lanka." Captain Ayush said.
The team has come across many obstacles to reach this level. Can they win the T20 Championship? Ayush went on to say, "After losing the very first match in the group stage, we have strived so hard to improve our Cricket and 4 consecutive wins later, the defeat has made us even stronger. We would like to take the momentum forward. Unity is the key to success. Our boys have always been backing up every player during their hard times. We are mentally and physically strong. We urge all the fellow Lankans to come and support us. Our mission is to win the semi-finals and the goal is of course to win the Championship."
The team will be playing their semi-finals against Gulf Warehousing Company on 11th of December 2018 at 6.PM in Asian Town International Cricket Stadium Doha.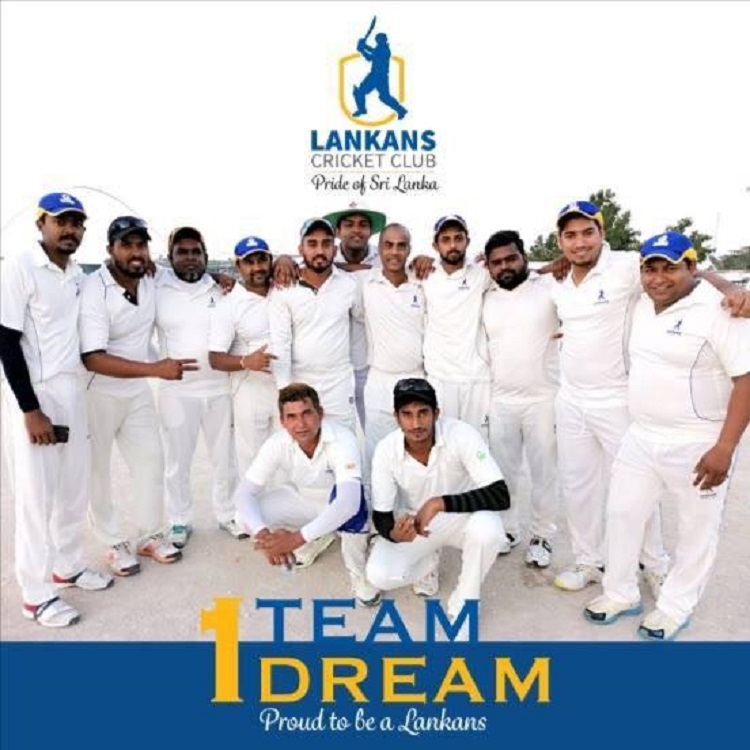 Left to Right
Roshan Megawarna – Richmond College, Galle
Ajwath Mohamed Akram – Meddekettiya Muslim Maha Vidyalaya,
Amaranath Gunawardana – Mayrapada Central College, Narammala
Chaminda Bandara – President's College – Maharagama
Muhammadu Jawsath – Kadayamottai Central College, Puttalam
Dharaka Udugamavithana – Kalutara Vidyalaya, Kalutara
Ayush Indrajith – Prince Of Wales, Moratuwa (Captain)
Nuwan Peiris – Sri Rahula College, Kandy
Disoth Vasanthakumar – J/Skandavarodaya College, Jaffna
Imthihan Mohideen – Zahira College, Colombo
Kasun Eranga – Taxila Central College – Horane
Below
M.S.M.Nimshan – Zahira College, Hambantota (Wicket Keeper)
A.K.Mohsin Khan – B/Welimada Muslim Maha Vidyalayam, Welimada
Absentees
Asanka
R.Ganajayan – Vivegananda College – Colombo