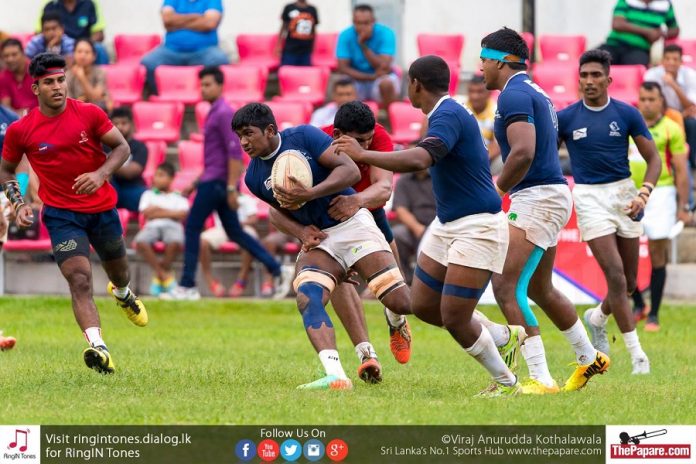 The Kandy 'Reds' versus Colombo 'Blues' Rugby match which was scheduled to be played on the 6th of October has been postponed to the 12th of this month.
Due to the unavailability of many of the Colombo players from St. Peter's, Royal and St. Joseph's College, the organizing committee has decided to shift the game to be played a week later. The players from the above mentioned schools are on tour with their college teams and are expected to return to the island before the big game.
As the game has been pushed back, the organizers have decided to cut down one leg and have just one match to decide the winner of the Trophy. Therefore the teams will have to perform their level best and players will have to give it their all in order to impress the selectors and make it into the U19 Junior National pool.
Another change will be in the venue as the Racecourse stadium will be reserved for the Asia Sevens Series. So the Kandy team will have an advantage coming into the game as the home team since the game will be played at the Nittawela Stadium.
The match is set to kick-off at 4.00p.m.
Stay logged on to ThePapare.com as we will bring you the live and exclusive action from 3.45p.m onwards on the 12th of October.