The district of Kalutara is set to be schools rugby's newest talent destination in the coming years with the oval ball sport seeing massive growth in the district.
Situated south of the Sri Lanka's capital, the Kalutara district houses more than 100 schools that actively participate in competitive rugby.  In these schools rugby is the growing sport.
Last week's 'Get into Rugby' programme that is conducted under the development initiative of Sri Lanka Rugby saw a massive attendance of over 200 school rugby players between the ages of 12 and 16. Organized by the national body, the programme is a part of World Rugby which is primarily intended to increase the sports reach internationally.
Organized with the cooperation of the Ministry of Education, the initiative in Sri Lanka is set to cover all of the educational zones in the country in order to introduce and nurture the sport. The first of its kind was held in the Polonnaruwa district with the most recent one in Kaluthara last week.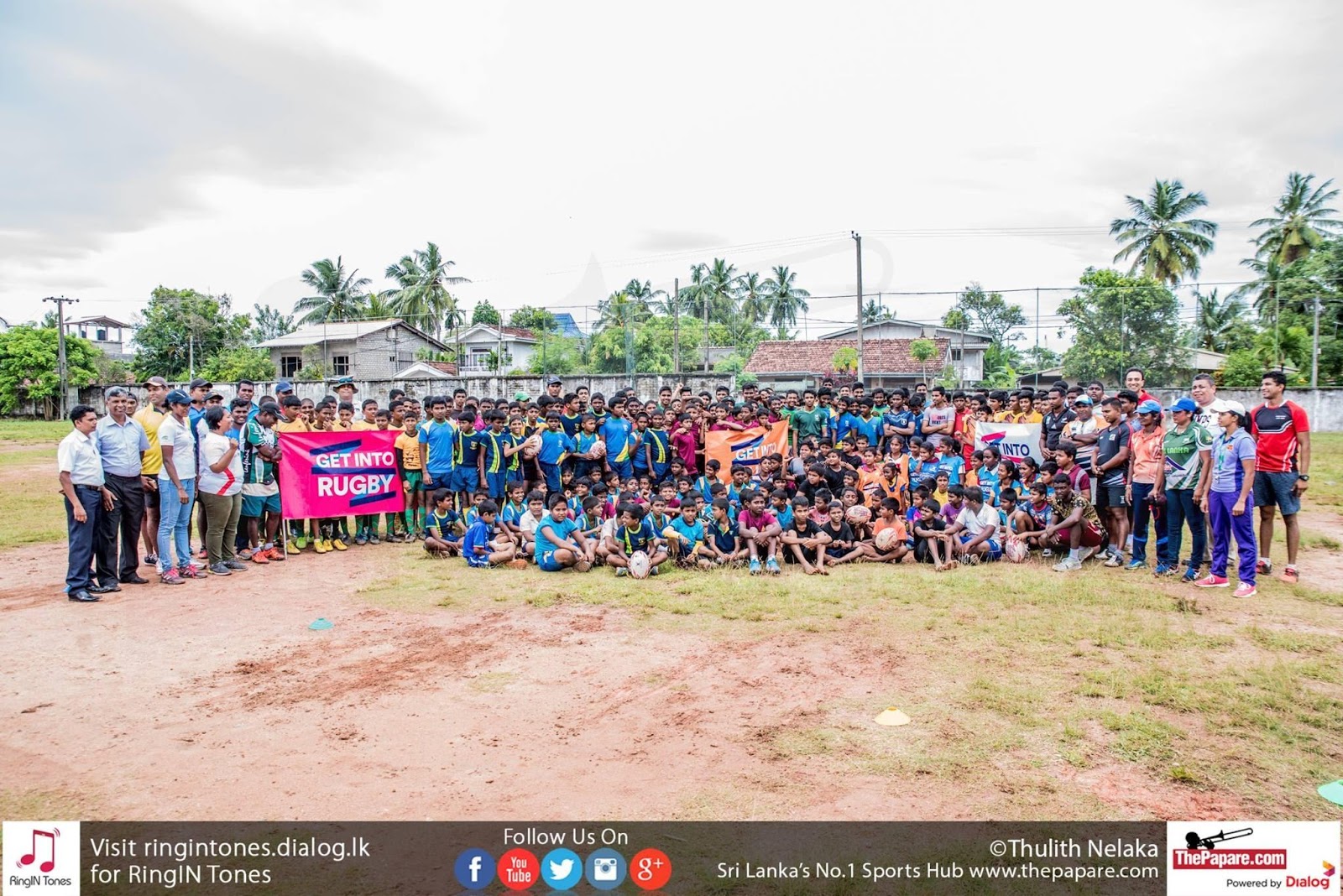 The programme that started off in August this year is set to cover all 25 districts covering the 99 educational zones.
According to SLR, the Get into Rugby programme will be the driving force in taking the sport islandwide. The Kalutara programme was a testimony to this where over 15 schools participated.
The district of Kalutara has been a long-standing contributor to the sport with many schools playing the sport. Out of which, Royal College Panadura and Kalutara Vidyalaya are the frontrunner schools.
The next phase of the Get into Rugby programme is set to take place in Mahiyanganaya.