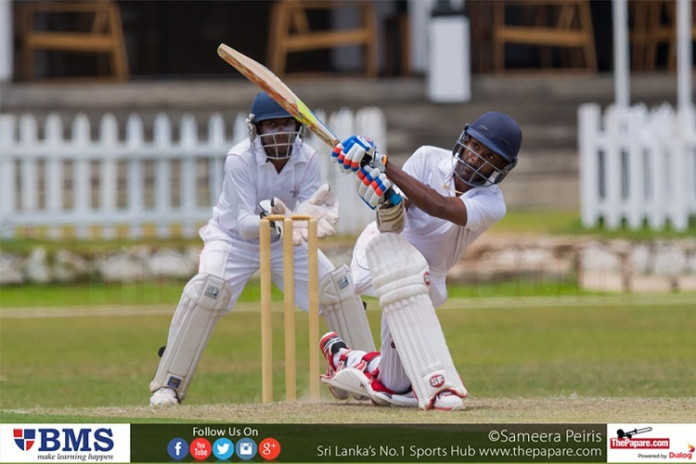 Unilever have come forward to sponsor the MCA 'B' Division cricket tournament 2017/18 which will get under way on the 9th of September at the MCA grounds Colombo.
Kanrich Finance emerged Champions in last year's tournament with LB Finance finishing as runners-up; the two finalists will play the 'A' Division tournament this year.
7 teams will battle it out for the title this year and they will meet each team in the 1st roundwith the top four teams qualifying to play the semi-finals on 8th October. There is a reserve day for the games on the 9th October while the finals will take place on the 14th of October. Unilever SL and DHT Cement are the new additions to the league while Hayley's will play in the 'A' Division.
Fixtures
Sunday 09th September 2017
| | | | | | |
| --- | --- | --- | --- | --- | --- |
| Match No | Venue | Home Team | vs | Visitor Team | Match Referee |
| 01 | MCA | Unilever SL | vs | John Keells "B" | |
Wednesday 13TH September 2017
| | | | | | |
| --- | --- | --- | --- | --- | --- |
| Match No | Venue | Home Team | vs | Visitor Team | Match Referee |
| 02 | BRC | DHT Cement | vs | John Keells "B" | |
| 03 | Moratuwa Stadium | Mobitel "A" | vs | MAS Silueta "A" | |
| 04 | Moors | Singer SL "A" | vs | Unilever SL | |
Sunday 17thSeptember 2017
| | | | | | |
| --- | --- | --- | --- | --- | --- |
| Match No | Venue | Home Team | vs | Visitor Team | Match Referee |
| 05 | Surrey -Maggona | MAS Silueta "A" | vs | Comm.Credit "B" | |
| 06 | BRC | Unilever SL | vs | DHT Cement | |
| 07 | Army -Panagoda | Mobitel "A" | vs | Singer SL "A" | |
Wednesday 20TH September 2017
| | | | | | |
| --- | --- | --- | --- | --- | --- |
| Match No | Venue | Home Team | vs | Visitor Team | Match Referee |
| 08 | BRC | Comm.Credit "B" | vs | Singer SL "A" | |
| 09 | Army -Panagoda | John Keells "B" | vs | MAS Silueta "A" | |
| 10 | Surrey-Maggona | Mobitel "A" | vs | DHT Cement | |
Saturday 23rdSeptember 2017
| | | | | | |
| --- | --- | --- | --- | --- | --- |
| Match No | Venue | Home Team | vs | Visitor Team | Match Referee |
| 11 | Surrey-Maggona | MAS Silueta "A" | vs | Singer SL "A" | |
| 12 | Army -Panagoda | Comm.Credit "B" | vs | Mobitel "A" | |
Wednesday 27TH September 2017
| | | | | | |
| --- | --- | --- | --- | --- | --- |
| Match No | Venue | Home Team | vs | Visitor Team | Match Referee |
| 13 | FTZ-Katunayake | Singer SL "A" | vs | DHT Cement | |
| 14 | BRC | John Keells "B" | vs | Comm.Credit "B" | |
| 15 | Moratuwa Stadium | Unilever SL | vs | Mobitel "A" | |
Sunday 01st October 2017
| | | | | | |
| --- | --- | --- | --- | --- | --- |
| Match No | Venue | Home Team | vs | Visitor Team | Match Referee |
| 16 | MCA | John Keells "B" | vs | Mobitel "A" | |
| 17 | FTZ-Katunayake | MAS Silueta "A" | vs | Unilever SL | |
| 18 | P.Sara Oval | DHT Cement | vs | Comm.Credit "B" | |
Wednesday 04THOctober 2017
| | | | | | |
| --- | --- | --- | --- | --- | --- |
| Match No | Venue | Home Team | vs | Visitor Team | Match Referee |
| 19 | MCA | DHT Cement | vs | MAS Silueta "A" | |
| 20 | FTZ-Katunayake | Comm.Credit "B" | vs | Unilever SL | |
| 21 | Colts Ground | Singer SL "A" | vs | John Keells "B" | |
End of the League Stage
Sunday 08th October 2017-Semi Final
| | | | | | |
| --- | --- | --- | --- | --- | --- |
| Match No | Venue | Home Team | vs | Visitor Team | Match Referee |
| 22 | MCA | League – No 01 | vs | League – No 04 | |
| 23 | FTZ Katunayake | League – No 02 | vs | League – No 03 | |
Monday 09th October 2017-Semi Final (Reserve Day)
| | | | | | |
| --- | --- | --- | --- | --- | --- |
| Match No | Venue | Home Team | vs | Visitor Team | Match Referee |
| 22 | MCA | League – No 01 | vs | League – No 04 | |
| 23 | FTZ Katunayake | League – No 02 | vs | League – No 03 | |
Saturday 14th October 2017 -Final
| | | | | | |
| --- | --- | --- | --- | --- | --- |
| Match No | Venue | Home Team | vs | Visitor Team | Match Referee |
| 24 | MCA | Winner-Match no 22 | vs | Winner-Match no 23 | |