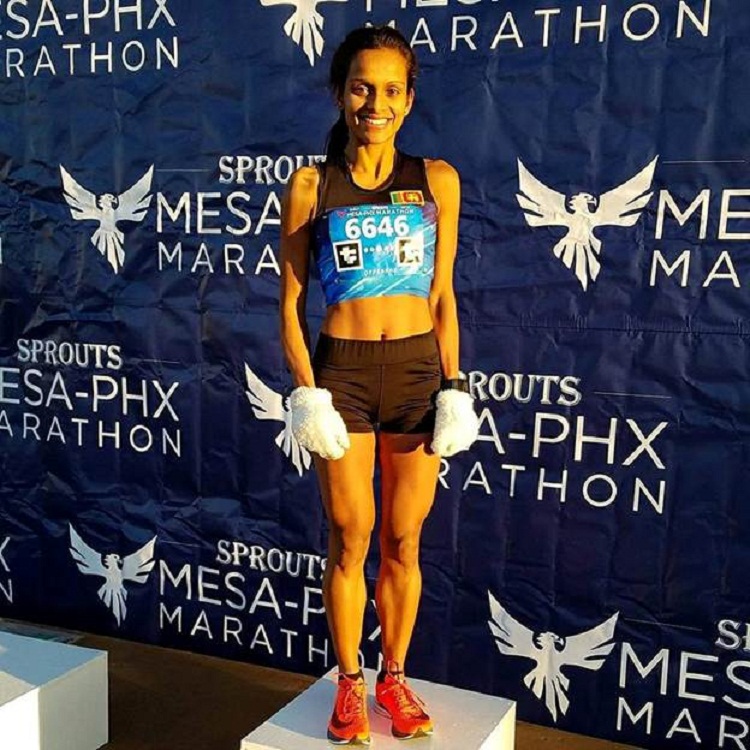 US based Sri Lankan Marathoner Hiruni Wijerathne renewed her own half marathon record yesterday at the Mesa- PHX Half Marathon which was held in Arizona, USA.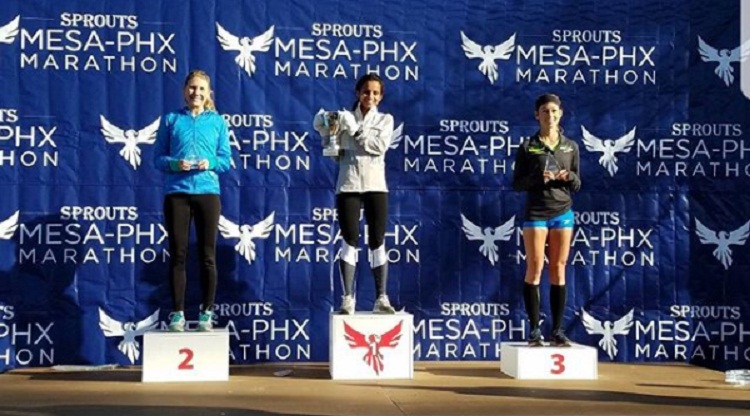 Clocking 1:14:07 to win the Mesa- PHX Half Marathon Hiruni bettered her own previous half marathon record of 1:17:34 which was established in 2014 at the Evansville half Marathon by over 3 minutes which is her personal best in the competition. This is the second National record by the ambitious marathoner in 2018, as she managed to clinch the National record of the full Marathon earlier this year clocking 2:36:35 at the Houston Marathon which was held in January.
Read :  New Marathon record by Hiruni Wijerathne
Hiruni who is based in the US for the past 17 years first received the opportunity to represent the country at an international event when she earned qualification to participate in the IAAF World Championship by winning the Eugene Marathon but failed to complete the race as she had to give up half way due to intense cramps which forced her to pull out from the race at the 21Km mark in London.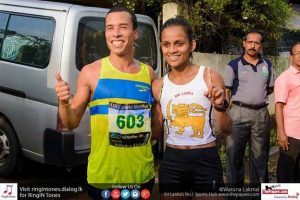 In October last year, Hiruni who returned to the Island after a long lap of 17 years and competed in Half Marathon at the LSR Colombo marathon. She failed in her attempt to renew her own half marathon record but still managed to win the half marathon with a time of 1:23.21. While her partner Louis Orta made it a perfect outing for the duo winning the men's half marathon with a time of 1:10.39.
With her National record breaking time at the Houston Marathonin January, Hiruni has qualified for the Gold Coast Commonwealth Games which will be worked out from the 4th to the 15th of April this year and will be looking better her personal best time at the event which will also better the national record  in the process.