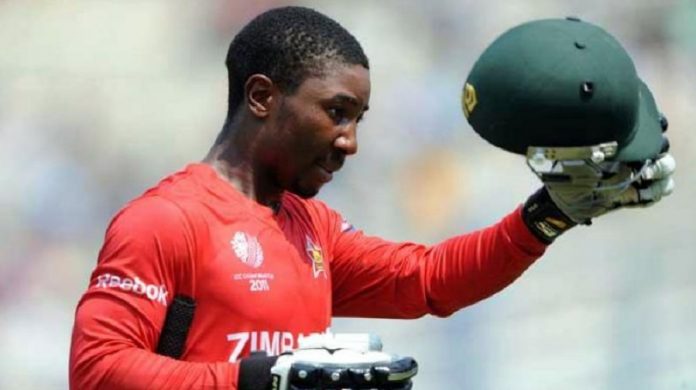 Former Zimbabwe skipper, Tatenda Taibu, has announced his return to competitive cricket since his retirement back in 2012, signing up to represent Badureliya Cricket Club in the ongoing SLC Major Tier 'A' Tournament.
The 35-year-old said one of the main reasons to return was his son, Tatenda Jr, who was very young during his playing days. Taibu will be playing a first-class game this Friday (7th of December) for the first time in about 6-years.
"My son Tatenda Jr also often asks how I used to play, now that he has taken a liking to the sport," Taibu said. "He didn't really get the chance to see me as he was too young at the time. I have stayed extremely fit and healthy and feel I'm still one of the fittest cricketers around, so I thought maybe I can let him see for himself how I can perform." – Taibu told Espncricinfo
SSC thrash CCC, Raminda Wijesooriya bludgeons hundred
Taibu had been living in the UK since his retirement and was playing second-tier cricket for Liverpool and District Hightown St. Mary's. He also performed roles in the Zimbabwe Cricket administration as a convener of selectors and development officer.
The wicket-keeper-batsman became the youngest test captain in history when he was appointed skipper shortly before his 21st birthday. He hung up his boots at the age of 29 stating his wish to work for the church.
Taibu made his international debut at the age of 18 in 2001. He became the vice-captain of the team in 2003 assisting Heath Streak and first lead Zimbabwe a year later at 20 years and 358 days. Taibu has over 1500 Test-runs and 3393 runs in ODI cricket. He is the fourth highest runs scorer for Zimbabwe in ODIs and the second in the list of wicket-keepers in terms of dismissals.
>>Click here for more cricket news<<