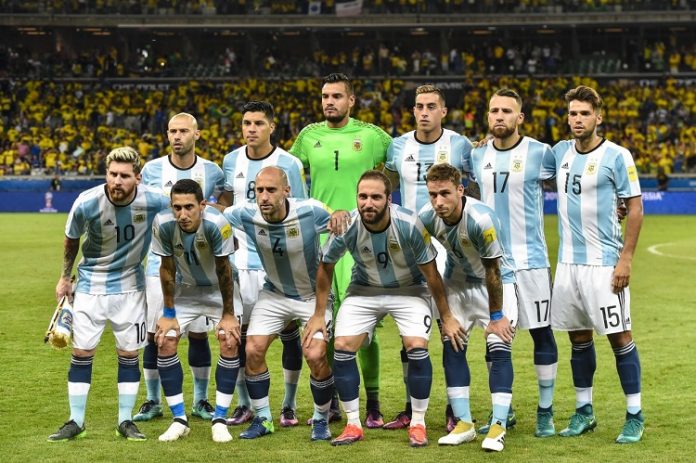 Argentina, currently ranked 5th in the World will be making their 17th World Cup appearance and will once again have the great Lionel Messi leading them up front.
The nation currently ranked 3 rd World Cup History in the FIFA World Rankings, Belgium are going…
World Cup History
Argentina, runners-up of the very first World Cup where they lost to Uruguay 4-2, runners-up in 1990 where they lost 1-0 to West Germany and runners-up of the last World Cup in 2014 where they lost 1-0 to Germany yet again, will be hoping to be able to make it to the finals once again.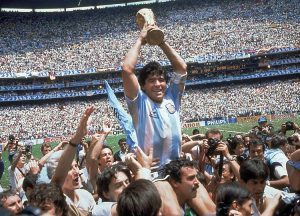 Argentina have taken part in 16 previous World Cups, with their best performances coming in 1978 in their own Country and in 1986 in Mexico, went they managed to go all the way and become World Champions, beating Netherlands and West Germany respectively.
Argentina also made it to the quarter-finals on four occasions in 1966, 1998, 2006 & 2010.
Argentina have a history of amazing players with the likes of Diego Maradona, Mario Kempes, Gabriel Batistuta and many more, and fans will be hoping Lionel Messi can solidify his legacy by winning the one trophy that has evaded him his whole career, the prestigious FIFA World Cup.
How They Qualified
Argentina, who many thought would cruise into qualification, shockingly were almost set to miss their first World Cup since 1970. All 10 National teams under the CONMEBOL entered the qualification group, with 4 automatic qualification spots to play for and 1 Inter-confederation play-off spot.
Lionel Messi missed their opening qualifier game due to an injury, and Argentina's lack of attack without their Messiah was cruelly exposed as they lost to Ecuador 2-0. Argentina slightly recovered however winning 3 of their next 5 qualifier games, before the shocking news broke for the Argentine faithful.
On the 26th of June 2016, Argentina for the second time in a row lost to Chile in the Copa America final on penalties, where on this occasion, Messi missed his and through tears announced his retirement from International football soon after. However, thankfully for his National team and his millions of fans, he soon reconsidered and said he will continue playing.
However, even with Messi continuing to play, the rest of his team seemed unable to perform to everyone's expectations as Argentina managed to only win 3 of their next 11 games going into the final match day, Argentina needed all 3 points to have a chance of securing qualification.
Argentina were up against Ecuador for their final must win qualifier, the team that had caused the upset in their opening fixture, but this time there was a significant difference, Argentina had Lionel Messi.
In the very first minute of the match it was complete heartbreak for the Argentine fans and players as they conceded in the first 60 seconds, however their Messiah, their hero Lionel Messi, the man who was missing in their first match stepped up and literally single handedly dragged his country into the World Cup as he went onto give a performance of a lifetime scoring a hat-trick for his Nation when it mattered the most and got his Country to a 3-1 victory, securing their qualification for Russia.
Manager & Playing Style
Jorge Sampaoli was announced as Argentina's new manager in May of 2017, and he was Argentina's third coach throughout their qualifying campaign. Though he managed to get Argentina to the World Cup (mostly thanks to Lionel Messi), overall his team has not significantly impressed yet.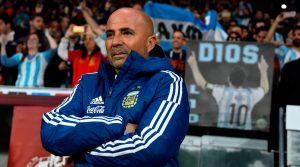 Sampaoli favors an intense, high press attacking game which he found great success with at Chile and at Sevilla, it is yet to be seen if it will work for him with Argentina. They played majorly a 3-4-3 formation with Messi on the right wing, it will be interesting to see if this formation is continued.
Strengths & Weaknesses
When you have Lionel Messi in your team, arguably the best player in the world, it will always be considered a strength. His Nation has depended on him for so many important matches, and it was shown when it fell to him to single handedly pull his team to the World Cup.
On paper however, Argentina boasts a world class team with the likes of Sergio Aguero, who won the Premier League with Manchester City this season, Paulo Dybala and Gonzalo Higuain who both won the Serie A with Juventus this season and Angel de Maria among many others, it is hard to see how they struggled to qualify.
However, on their day a squad like that should have the ability to take down any opposition.
Key Players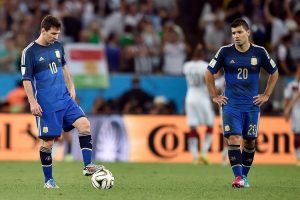 Lionel Messi has been Argentina's best player of the modern era, and many argue he is even better than Diego Maradona, however the major thing separating his legacy from Maradona's is Maradona was able to win a World Cup for his Nation, and Lionel Messi will be more determined than ever to win the prestigious award in what may be his final World Cup ever.
Sergio Aguero has been considered one of the best strikers in the Premier League of recent times, however he is yet to make any significant achievements for his National side, but after a strong Premier League season, he can use the momentum to try and bring Glory to his nation and his career in what will probably be his final World Cup as well.
One to Watch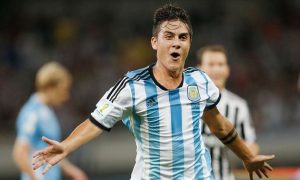 Paulo Dybala has been widely regarded as the next best up and coming player in football, with many calling him the future Messi. Dybala who is just 24 has scored 52 goals in 98 appearances for Juventus, and has won the Serie A and the Italian Super Cup both on 3 occasions, as well as being the top scorer for the 16/17 season.
Dybala is yet to score for Argentina with 12 appearances under his belt, however with his talent and potential he will be one to watch as he can use the Grandest stage of them all to show the world his true quality.
Final Squad
Goalkeepers: Willy Caballero, Franco Armani, Nahuel Guzman

Defenders Gabriel Mercado, Federico Fazio, Nicolas Otamendi, Marcos Rojo, Nicolas Taglafico, Javier Mascherano, Marcos Acuna, Cristian Ansaldi

Midfielders: Ever Banega, Lucas Biglia, Angel Di Maria, Giovani Lo Celso, Enzo Perez, Cristian Pavon, Maximiliano Meza, Eduardo Salvio

Forwards: Lionel Messi, Gonzalo Higuain, Paulo Dybala, Sergio Aguero
>> For more World Cup News Click Here <<