Sri Lanka will look for improvement in this upcoming 18th Asian Junior Squash Team Championships as an eight-member team took flight to Hong Kong ahead of the Asian team event that is accredited by the Asian Squash Federation.
The Asian Junior Squash Team Championships is a team event held annually where the top-seeded squash playing nations in Asia partake and compete as a team in both categories of girls and boys.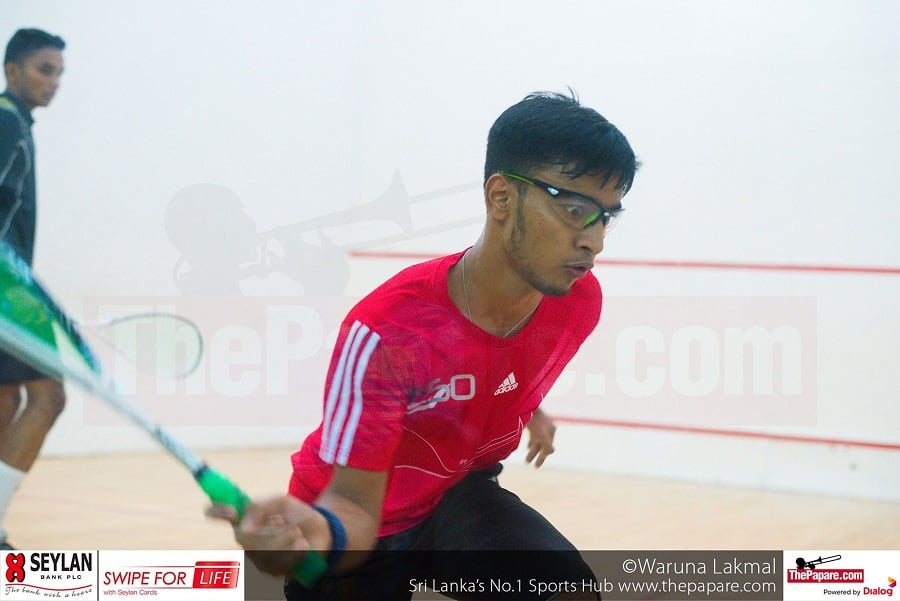 The Sri Lankan Boys' team will be led by the defending national title holder Shameel Wakeel who will be aided by his second seeded player Druvinka Perera. Additionally, the other two members who make the team are Mohammed Hakeem and Heshan Balasooriya.
Sri Lanka's most prominent squash player Mihiliya Methsarani retained her Under 19 Girls' Junior National title..
All four of them are respectively the top four seeds in the country at the junior level and will represent Sri Lanka who are grouped in Group B of the tournament.
Sri Lanka will face Malaysia, Hong Kong, Jordan, Singapore, and Chinese Taipei in the Boys group and the top two teams from the group will progress to the semi-finals. The other group in the competition will have the likes of India, Pakistan, Iran, Japan, South Korea and Macau.
The Girls' team will not receive the services of the regular defending national champion Mihiliya Methsarani and runner-up Fathom Issadeen. Instead, it will be led by Sanduni Gunawardana and will comprise of Kasuni Gunawardana, Wasundara Suwaris and Kiara Guruge.
The Girls' team has been included in the Pool B of the draw along with Hong Kong, Japan and India. The other participating teams are Malaysia, Singapore, South Korea, Macau and Chinese Taipei.
The team is coached by L. W. Wickramasinghe.