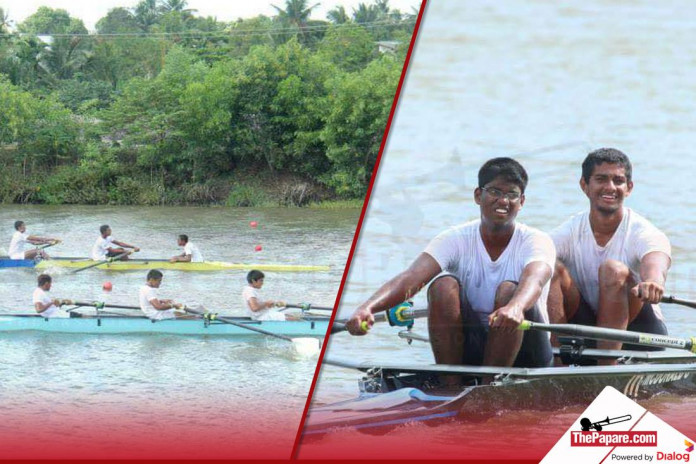 The Rowing Nationals will be held over the course of three days from the 15th to the 17th of September 2016, away from the Colombo Rowing Club at the Diyawanna Oya waters.
Pulling away from the traditional 1000 yard or 1000 meter course back at the Beira, rowers will be thrown into the international standard of 2000 meter rowing. This will be a test on the endurance, both physically and mentally of the oarsmen and women.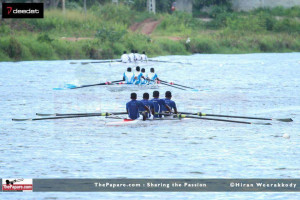 In the open category, the schools, universities, forces and the respective rowing club crews will compete against each other, in what will be an interesting contest. The forces will have the advantage of having rowed at the Diyawanna throughout the season, whereas the schools and universities moved to the Diyawanna course over the past month.
The Diyawanna Nationals is by far the biggest Regetta the country has on offer, with a large number of crews participating;
Schools : S.Thomas' College, Royal College, Ananda College, St. Joseph's College, Musaeus College, Ladies College, Bishops College, Visakha Vidyalaya, Asian International School
Universities : University of Moratuwa, University of Colombo, Kothalawala Defence University
Forces : Army, Navy, Air Force
Clubs : Colombo Rowing Club, Bolgoda Rowing Club   
The races will be held in the respective age groups among the men's and women's categories. Races will be rowed down for the prestige of a number of championship trophies in the respective categories. Single Sculls, Double Sculls, Coxless Pairs, Coxless Fours and Coxed Fours will be the boat categories that will race at the Rowing Nationals. Heats of the events will be held on the first two days. The respective finals and the presentation ceremony will be held on the final day on the regatta.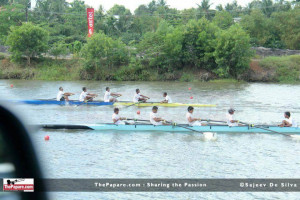 The Sri Lanka Army will be the defenders of the open category in both men's and women's, while Royal College and Ladies College will try to retain the prestige of the under 18 age group trophies in the men's and women's categories respectively.
Make your way down to the Diyawanna rowing course on the 15th, 16th and 17th of September to witness the oarsmen and oarswomen, young and old take on the endurance challenge, battling out the 2000 meter course.