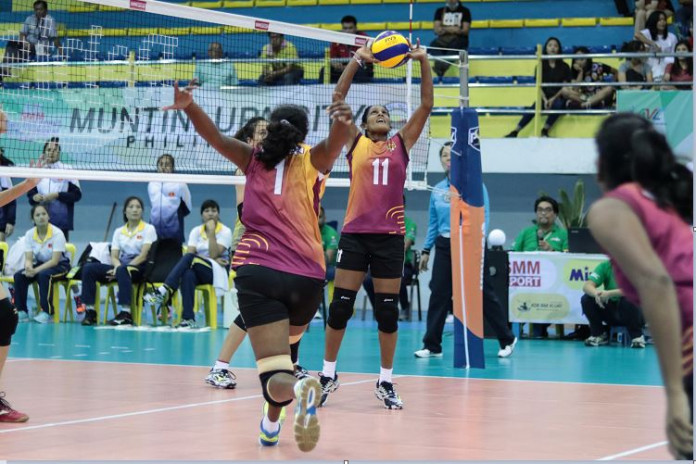 2015 silver medalists South Korea was made to break a sweat before hammering a fighting Sri Lanka side in straight sets in a pool C match at the 19th Asian Senior Women's Volleyball Championship in Philippines.
Korea who are ranked 10th in the world had a slightly tough time against the world ranked 115th side before winning 25-14, 25-17, 25-13.
Sri Lanka lost to Vietnam 3 sets to 0 in their first game of the 19th Asian Senior Women's Volleyball Championship…
Kim Yeon-koung, who was fresh from her World Grand Prix Group 2 Final in Poland just less than a week ago, did not see action for the second straight day where her team-mates encountered some scare from Sri Lanka in the early going of the match.
After a thunderous opening day win against New Zealand, the Koreans had to buck an error-prone servicing while countering Sri Lankans' determined spirit.
Korea committed a total of 23 unforced turnovers – most of them from the service line – giving Sri Lanka some room to creep in the distance.
But it didn't really dampen head coach Hong Sungjin's confidence on his young wards, who still got the job done to remain unbeaten.
"Kim Yeon-koung is still in rest day today and the next day but she will be better and so we will be better as the tournament goes by," said Hong.
"The younger players are really playing here in the groups, they are really playing good as we expected and that was why we won this game," added Hong.
Hwang Minkyoung soared to 16 points, coming from 14 kills, a block, and an ace, for Korea while Park Jeongah scattered 10.
Korea are now on pace to clinch the top seed of Pool C as they take on Vietnam for their final assignment in the group stage on Friday while Sri Lanka will take on New Zealand.