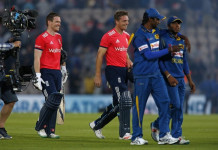 Sri Lanka's catastrophic tour of England 2016 ended with yet another bleak performance as the hosts' won the only T20I convincingly by 8 wickets...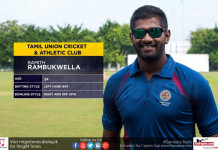 Hard-hitting right arm off-spinning all-rounder Ramith Rambukwella has been called into the Sri Lanka T20I squad for the one-off game against England which starts...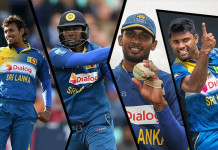 ශ්‍රී ලංකා එංගලන්ත එක්දින තරගාවලිය අවසන් වුයේ තරග 3 - 0 ක ලැජ්ජා සහගත පරාජයක් ශ්‍රී ලංකාවට උරුම කරමිනි. වඩාත්ම කණගාටුවට කරුණ වන්නේ වසර...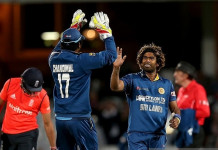 After a woeful performance during both the Test and ODI series, visitors Sri Lanka will be hoping to salvage some pride in the shortest...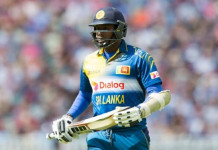 Angelo Mathews said he had no intention of quitting as Sri Lanka captain after yet another crushing defeat by England. Sri Lanka lost the fifth...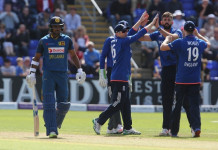 සංචාරක ශ්‍රී ලංකා කණ්ඩායම හා එංගලන්ත කණ්ඩායම අතර පැවැත්වෙන එක්දින ක්‍රිකට් තරගාවලියේ අවසන් තරඟය ඊයේ (2) කාඩ්ෆ් හිදී පැවැත්විණි. එම තරඟයද එංගලන්ත කණ්ඩායම ලකුණු...