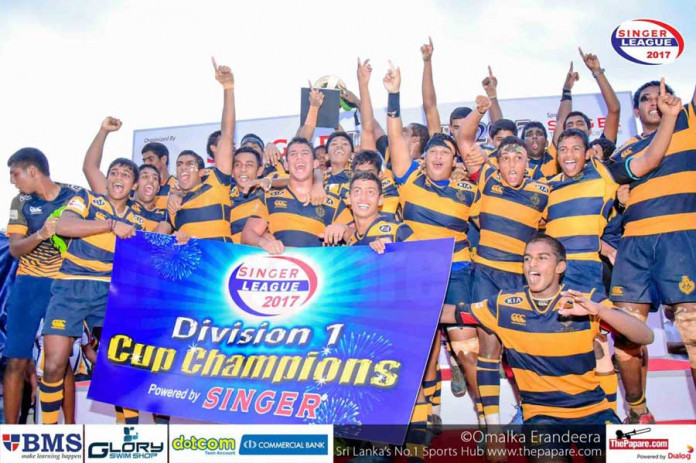 League and Bradby winners Royal College have been rewarded for their sensational season with a 10-day tour to New Zealand.
The team have been rewarded for their exceptional season (2017) and will leave the island for New Zealand on the 8th of September, a tour which spans from 8th to 17th September.  
Royal College, under the leadership of Ovin Askey went on to win the Singer Schools' A Division rugby league and the coveted Bradby Shield. In a season that was closely contested, the lads from Reid Avenue went on to bag the Gunerathne Trophy and B.C Anghie Trophy into their trophy cabinet.
Following the success, the Advisory Committee along with the sponsors and the Rugby Management decided to reward the team with the tour.
While on tour, the team is scheduled to play two games against Rangitoto College on 11 September and the second against Kings College on 14th September.
The team will also undergo training sessions conducted by World Cup winning All Blacks coach Sir Graham Henry, former Blues coach, Sir John Kirwan and former All Black Joe Stanley, cousin of Australian footballer, Tim Cahill.