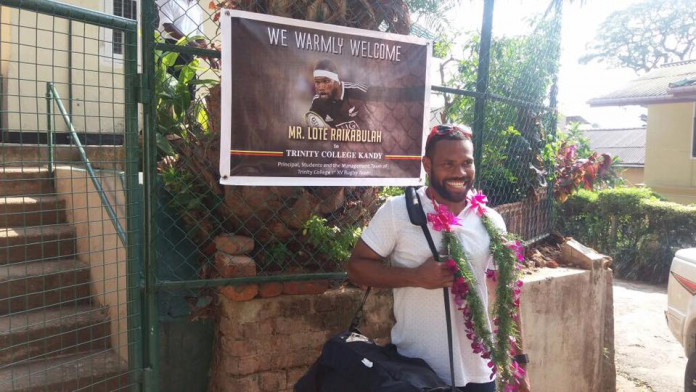 All Blacks Sevens and Rugby Union player Lote Raikabula will be taking on a new challenge as he ventures into duties as head coach of the Trinity College 1st XV rugby team for the upcoming 2017 schools' season.
The 31 year old Fijian-born All Blacks sevens sensation made his international debut in 2006 and since then has played a total of over 60 sevens series tournaments in total while ending up victorious on 20 occasions. With five International Sevens Series medals, a Rugby World Cup Sevens title and two Commonwealth Games gold medals, Raikabula is known as one of the most successful sevens players that New Zealand has ever produced.
Raikabula is also one of the rare players who has achieved the feat of scoring 100 sevens series tries having crossed the mark back in 2013. Having made it to Sri Lanka for the Carlton Super Sevens a few years ago as a player, this will be Raikabula's first challenge in the position of coach.
Trinity College had a disappointing season this year hitting a record low of 6th place in the league where Irishman Eric Miller's contract was terminated mid-season. Kandy Sports Club coach and Trinity alumni Sean Wijesinghe took over from Miller but could not change the momentum in the short duration that he was in charge.
With nearly five months to go for the start of the 2017 Schools' Rugby League, much will be expected from the Fijian as Trinity looks for a change of fortunes.