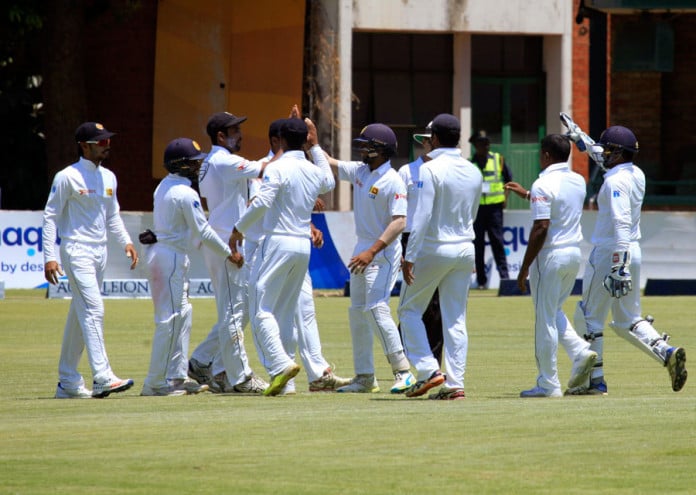 Sri Lanka Cricket (SLC) officially announced the schedule for the upcoming Bangladesh tour of Sri Lanka 2017 which starts next month.
The tour will commence with a two-day warm-up match followed by the first Test which will be worked off from 7-11 of March followed by the second Test at P. Sara Oval grounds. The two nations will then play three ODIs before facing off for two T20I matches.
Sri Lanka has a formidable record at home as they defeated Australia 3-0 in the last series that they hosted in August 2016.
Bangladesh by contrast have only won three of their Test matches on the road since gaining full status 17 years ago although they have shown recent signs of improvement and beat England in a home Test late last year.
The last series between the two sides in Sri Lanka in 2014 saw the hosts win one of the Tests by 248 runs while the second was a draw.
Full Fixtures
Two-Day Warm-Up Match: March 2-3 at Moratuwa Cricket Stadium
First Test: March 7 – 11 at Galle International Stadium
Second Test: March 15 – 19 at P.Sara Oval Stadium, Colombo
One-Day Warm-Up Match: March 22 in Colombo
First ODI: March 25 at Dambulla International Stadium (D/N)
Second ODI: March 28 at Dambulla International Stadium (D/N)
Third ODI: April 1 at SSC grounds, Colombo
First T20I: April 4 at R. Premadasa Stadium Colombo
Second T20: April 6 at Premadasa Stadium Colombo