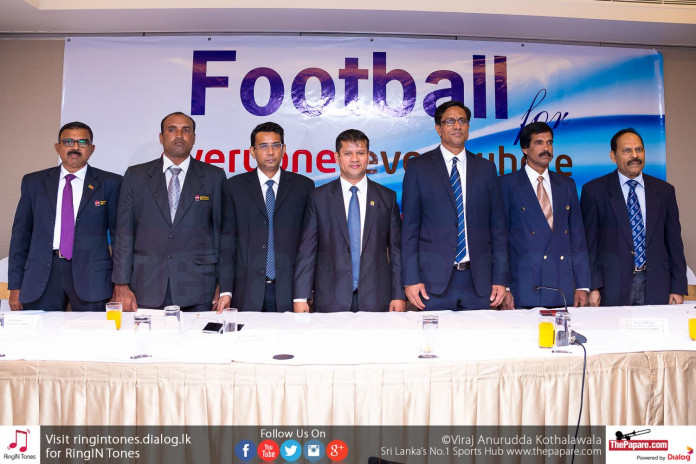 The much-hyped election of the Football Federation of Sri Lanka (FFSL) ended today (1st July) with Anura De Silva defeating Ranjith Rodrigo to become the President of Sri Lanka Football's governing body.
The election was held for the posts of President, Vice-President (5), General Secretary, Treasurer, Deputy Secretary (Admin), Deputy Secretary (Technical) and Assistant Treasurer for the period 2017-2021.
Anura De Silva managed 104 votes for the post of President while competitor Ranjith Rodrigo could only muster 79. With the presidency results already out, the other nominees for the rest of the posts from the Ranjith Rodrigo party withdrew with the only exception being for the post of Treasurer.
Tyronne Fernando beat Faslan Sameen 102 votes to 80 to become the new Treasurer. Jaswar Umar was elected as General Secretary while A. Arulananthasothy and Jagath Kumara De Silva were elected as the Deputy Secretary Administration and Technical respectively.
The vice-presidents elected are Anthony David, Upali Hewage, Farook Nagoorthamby and Padmasiri Munasinghe.