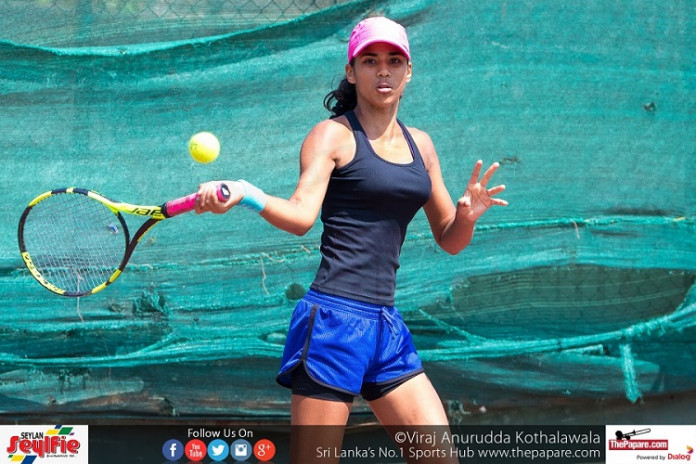 Sri Lankan tennis sensation, Anika Seneviratne (15) has made her way into the quarterfinals of the Youth Commonwealth games played in Bahamas.
Playing in her first Commonwealth tournament, Senevirathne made her way into the last 8 of the tournament after comprehensively beating Isabel Donaldson (18) in straight sets 6-2 6-3.
Following a bye in the first-round tie, Senevirathne beat Isabel Donaldson, giving nothing away to her opponent. The round 2 tie was played on the 20th of July in the Bahamas (early hours of July 21 SL Time)
Seneviratne, ranked 792 (ITF junior combined girls' rankings) was in the form of her life this season, winning the women's singles title in the Colombo Championships played at the Sri Lanka Tennis Association (SLTA) four weeks ago.
Senevirathne will now face eighteen-year-old Eliza Omirou, ranked 410 (ITF junior combined girls ranking) in the quarterfinal on the 21st of July at 11am Bahamas time (8.30pm SL time).