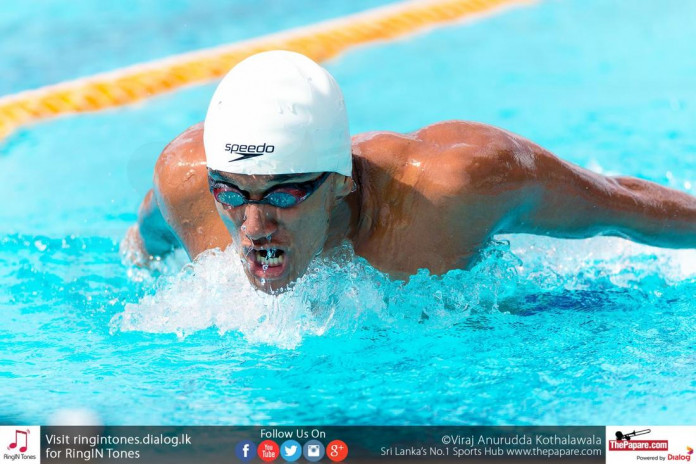 A total of 144 schools will make their way to the Sugathadasa Indoor Swimming Complex this weekend for the All Island School Games Swimming Championship that will begin on the 2nd of September 2016 this year.
The All Island Schools' Swimming Championship is another leg of the All Island School Games organised by the Ministry of Education will feature a total of over 140 schools with over 1000 athletes who will make their way to the Sugathadasa Swimming pool for the national sporting extravaganza.
The swimming meet will carry the representations of the top schools such as the All Island Age Group winners St. Joseph's College & Mahamaya Girls College Kandy. The two schools in their usual routine have secured two titles already, winning both the 42nd All Island Schools' Age Group Swimming Championship and the 42nd National Age Group Championship.
The energetic Josephians will look to dominate the boys' category, but the other two power houses in the swimming arena, Royal College and S. Thomas' College will be eyeing to take home some silverware in aquatics. Throughout the past few years it has Mahamaya College who has been the undisputed champions in the girls' category, but Visakha Vidyalaya and Ladies' College will be eyeing a good fight coming to the games.
The swimming championship is set to commence today (2nd) and will continue through to the weekend and is expected to finish on the 4th Sunday.