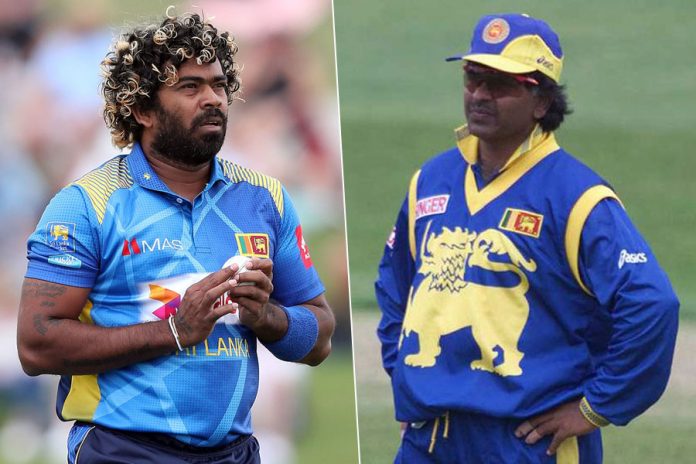 It seems like the World has caught cricket fever with the ICC Cricket World Cup 2019 taking place at England and Wales and the All Blacks, have joined in too.
On the official All Blacks social media page, a post on an all time cricket XV introduced as "the ultimate Cricket XV" is being shared widely.
Two Sri Lankans feature in this team, Arjuna Ranatunga, the Sri Lanka Legend/World Cup winning Captain and Lasith Malinga who is the only player to pick 2 hattricks in World Cups.
With the @cricketworldcup underway in England, we've taken a look at all the best players from past and present to select the ultimate Cricket XV!

SQUAD NOTES 👉🏽 https://t.co/B3rnj5OBuJ#CWC19 pic.twitter.com/KuUtPU77PT

— All Blacks (@AllBlacks) June 2, 2019
The team consists of 3 from New Zealand, 2 each from Australia, Sri Lanka, West Indies, England and 1 each from South Africa, India, Pakistan and Bermuda.
As the name suggests, this team has 15 players, just like a rugby team. They introduced these players in a special way.
Arjuna Ranatunga
"Did you know rugby is Sri Lanka's second biggest sport? Well it is and apparently Arjuna Ranatunga was a gun hooker back in the day"
Lasith Malinga
"Malinga the winger. He'd be menacing on the left flank. Using that distinctive round-arm action to fend off defenders"
Here's a look back at when Lasith Malinga ……..
MS Dhoni
"The Richie McCaw of Cricket. Enough said"
Dwayne Leverock
"Famous for his one-handed catch at the 2003 World Cup, the 130kg Bermudian would surely make just as big a splash on the rugby field"
The All Blacks will be eyeing their 3rd consecutive, overall 4th title in the Rugby World Cup which is to begin on 20th September in Japan.  
>>Visit for more Cricket News<<