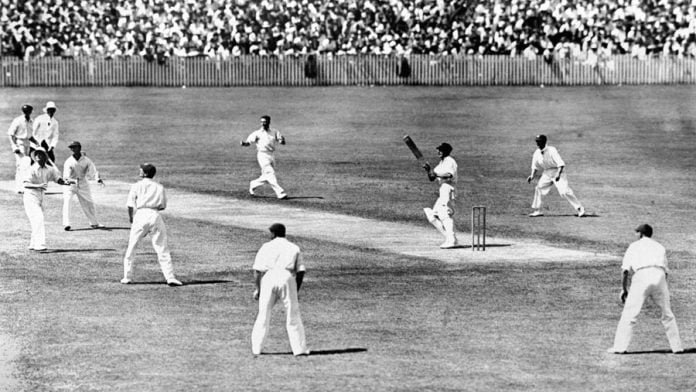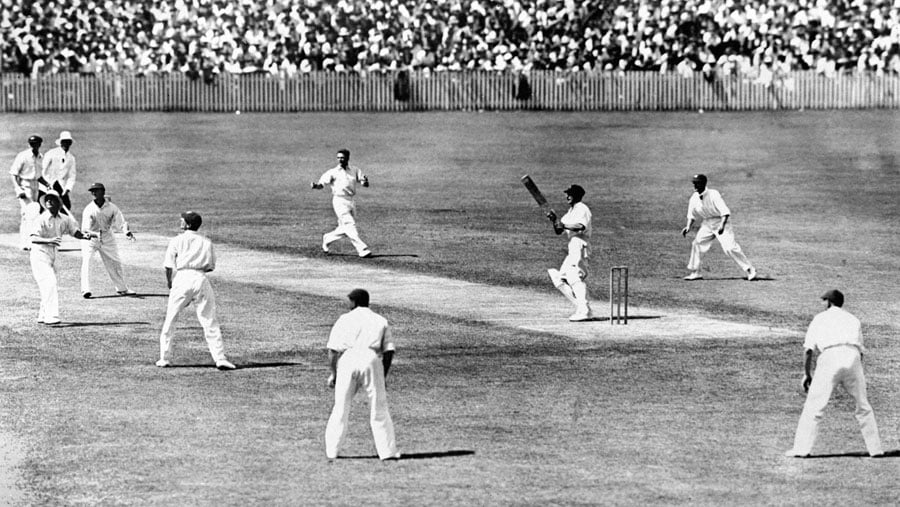 Let me begin as to how the game of CRICKET evolved, from the origins, then when it started in Sri Lanka, the spirit of the game, about ladies' cricket, some of our cricketing pioneers and current stars, the Laws of cricket, about the MCC, and so on. By the end, I hope you will be proud to be Sri Lankans at least where cricket is considered.
Records indicate that a relatively small Third World nation such as Sri Lanka has achieved which no other country has done in the first 25 (1982 to 2017) years against First World countries boasting of much superior and sophisticated facilities, and with bigger populations.
Approximate Populations of Test-Playing Nations To Date
New Zealand, Ireland and West Indies 4.6 m each.
Zimbabwe 16 m.
Sri Lanka – 21 m.
Australia – 24m
Afghanistan 33.4 m
South Africa – 54 m.
England – 64 m.
Bangladesh 163 m.
Pakistan – 189 m.
India – 1003 million.
      The First 25 Years of Sri Lanka's International Track Record in Cricket           
Sri Lanka was elected a Full Member of the ICC in July 1981 and played the inaugural Test – vs. England – in February 1982. Within 25 years (1982 – 2007), here is Sri Lanka's track record at international level in comparison with some of the other Test-playing nations:
New Zealand took 26 years to win her first Test. (Sri Lanka had won 51 Test matches during the same period.)

India took almost 20 years to win her first Test.

South Africa registered her first Test win after 17 years.

Sri Lanka won her first Test within 3 years, and 11 years later won the World Cup WHILST remaining unbeaten.  Became semi-finalist in 2003 and runner-up in 2007.

Established not less than 5 world records in the first-ever T20 World Cup in 2007.
Origins of the Game
The origin of the game of cricket may be traced to somewhere in the 17th century in England.
It was then an uncomplicated pastime where one person served up (threw) an object (a small piece of wood or a rounded object) and another proceeds to hit it with a stick/shape of a bat.
As schoolboys we did much the same. Anything from newspaper wrapped in the shape of a ball, or a rubber/tennis ball, or an "ottupala" ball was enough to start a game.
Today, in the 21st century, next to soccer, cricket is a very popular game in the world. Books on the game fill libraries and bookshops by the thousands or more, by individual authors or jointly on occasion or by players, mainly after retirement. The most famous and sought-after book (published in England) is the annual Wisden Cricketers' Almanack.  It is also known as the "Bible of Cricket" implying there aren't any errors in the book. First published in 1864, so far 154 editions are in the market.
The current value of a complete set of (original) Wisden Cricketers' Almanacks is considered priceless.
Currently the International Cricket Council (the governing body for international cricket) has 104 members: 12 Full Members who are eligible to play Test matches (see above), and 92 Affiliate/ Associate Members.  Sri Lanka became a Full Member in 1981 after being proposed by India and seconded by Pakistan. The process of becoming a Full Member is to be first elected as an Affiliate Member, then Associate and finally as a Full Member, who is eligible to play Test cricket.
An Accountant by profession, Mahinda Wijesinghe gave up….
How the International Cricket Council came into being
On 15 June 1909 representatives from England, Australia and South Africa met at Lord's (in London) and founded the Imperial Cricket Conference.  Thereby membership was restricted only to the governing bodies of cricket within the British Empire. In 1926 however, West Indies, New Zealand and India were elected as Full Members. In 1947, after the partition of India, Pakistan was elected as a Full Member in 1952.
In 1965, it was renamed as the International Cricket Conference and new rules were adopted to permit the election of countries from outside the Commonwealth as well.
After the admittance of Sri Lanka as a Full Member (in 1981), taking the number of Test-playing nations to eight, and with the adoption of new rules in 1989, the International Cricket Council came into existence. In 1992 Zimbabwe was admitted as the ninth Test-playing nation and in 2000 Bangladesh was elected as the tenth. In 2017, Afghanistan and Ireland were confirmed as Full Members making it a dozen Full Members of the International Cricket Council.
Currently the offices of the I.C.C. are located in Dubai.
Evolution of the bat
The first mention of the bat used in cricket in England was as far back as in 1620 and over the years the shape changed. (See illustration) The bats at that time were shaped like hockey sticks since the ball was rolled along the ground. However, a century or more years later, bowlers were allowed to "loop" the ball. Then the batsmen had to lift the bat to hit the ball as a result the bats had to be made lighter.
Brief Mention of The Laws of Cricket (42 in number)
Initially the Laws of Cricket (never rules – rules can be 'bent' but Laws cannot be broken!) were drawn up in 1744.* But no mention as to the size and shape of the bat was laid down until a player during a match in England walked in to bat with one the same width as the stumps! Then the Law was changed for the width of the bat to be not more than 4 ¼ inches at its widest part. This Law (Law 6) remains the same to date.  
* In the 274 year history of the Laws of Cricket up to date there was only ONE OCCASION when an error was detected regarding the weight of the junior cricket ball when a mistake of 11 gs  occurred during the official conversion from ounces to grams. This error was pointed out by the writer to the M.C.C. and has since been rectified.
The same Law now specifies that the length of the bat should not exceed 38 inches. However, there is no specification as to the length of the blade. In effect, the length of the blade can be, theoretically, 25 inches long, which would then make handle a mere 13 inches. Additionally, there is no restriction as to the weight of the bat so long as it is made of wood – manufacturers prefer the wood to be off the (English) willow tree.
Weight and Size of Ball
Law 5 states: When new, the ball shall weigh not less than 5 ½ ozs. (155.9 gms) nor more than 5 ¾  ozs./163 gms. and shall measure not less than 8 13/16 ins/22.4 cms. nor more than 9 ins./22.9 cms in circumference.
The above applies for men's cricket.
Womens's cricket: Weight: From 4 15/16 ozs. /140 gms. to 5 5/16 ozs. /151 gms.
Circumference: from 8 ¼ ins. to 21.0 cms  to 8 7/8 in 22.5 cms.
Junior cricket – under 13.
Weight from 4 11/16 ozs. /133 gms to 5 1/16 ozs./144 gms.
Circumference from 8/1/16 ins/20.5cms to 8 11/16 in 22.0 cms.
Law 7: The Pitch (Men's Cricket)
It is a rectangular area of the ground 22 yds/20.12 metres in length and 10 ft./3.05 meters in width.
Law 8. Two sets of wickets shall be pitched opposite and parallel to each other at a distance of 22 yards/20.12 meters. Each set shall be 9 ins/22.86 cms. wide and shall consist of three wooden stumps with two wooden bails on top.
Junior cricket (Under 13)
Length: 21 yds/19.2 meters
Width 8 ins/20.32 cms.
(On 1 October 2013 new Laws of Cricket 2000 Code 5th edition, e.g. No ball if bowler breaks stumps on run-up. This was due to the repeated action of England pace bowler Finn.)

Laws of cricket have been translated into 10 other languages: French, Dutch, Portugese, German, Gujarati, Spanish, Indonesian, Italian, Malay and Romanian.
The evolution of the over: 4-ball, 5-balls, 6-ball, 8-ball- overs.
The number of deliveries in an over first began (in 1889) as 4-per over, then it was increased to 6 in 1900. In 1922/23 Australia increased it to 8/over followed by New Zealand. This see-saw continued (including Pakistan who copied the 8-ball over from 74/75 to 77/78, then New Zealand to 6 balls/over after the War and currently (thank goodness) it is 6 balls per over all over the world.
Ten ways of a batsman being dismissed.  (with brief explanatory notes on the Laws.)
1. Bowled
2. Caught
3 LBW
4. Hit-wicket
5. Obstructing the field/Handled the ball
6.Stumped
7.Run out
8. Hit the ball twice
9. Handled the ball (Either batsman is out Handled the ball if he willfully touches the ball while in play with a hand or hands not holding the the bat unless he does with the consent of the opposing side.
10 Timed out. (The incoming batsman must be in position to take guard or for his partner to be ready to receive the ball within 3 minutes of the fall of the previous wicket. If this requirement is not met, the incoming batsman will be given out.
More on this to follow.